China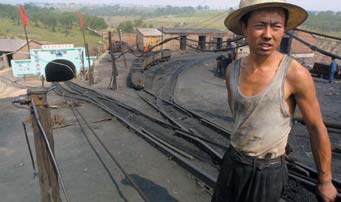 Recent data suggest Chinas efforts to slow down its torrid economy have paid off. A cooling trend has become evident, particularly in fixed-asset investments and money supply. It is still unclear whether the broader economy will follow suit, as strong exports continue to drive growth. Some analysts believe the economy has slowed more than official figures indicate because current growth is being measured from a low base depressed by the SARS epidemic last spring. If so, next quarters figures should reflect a broader slowdown.
Some exports to the US could be about to surge, however, as Chinas TV makers may challenge US anti-dumping duties. They argue that the measures are based on unreliable pricing data, including information reportedly taken from an unofficial Indian website. About half of all US anti-dumping duties are directed against China, more than triple the historical rate of about 15%. Trade actions increasingly are linked to retail consumer products such as furniture and TVs rather than wholesale commodities such as steel or soybeans.
The cooling economy has forced carmakers to cut their prices. Last month GM cut the price of its two core models by 11%, while Audi cut prices on its A4 series between 6% and 9%.
Cars might not be selling as well as last year, but Chinas oil consumption is still skyrocketing. As a result, the government is considering restarting oil futures trading to let purchasers hedge against price fluctuationspart of an effort to reform the countrys tightly controlled pricing system for oil products. Official media have also reported China may reform its coal trading system by phasing out government-set prices and creating coal futures. Currently the price of coal, Chinas main source of primary energy, is half set by the market and half fixed by the state. China is now the worlds number-two oil consumer and importer, and its oil consumption has soared in the past two years on strong economic growth.

Winter Wright