INDIA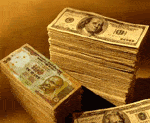 The Indian government has been quietly liberalizing foreign direct investment rules to the point that most of the restrictions covering even tightly regulated industries have been lifted. The results are beginning to show. For January 2006, FDI has hit a record high of $647 million, showing a 326% increase over the inflow seen in January 2005, when it was $152 million. According to the Ministry of Commerce and Industry, a wide cross-section of industries has received the inflows, and the primary source has been from companies based in Germany, Singapore, the UK and the US.
The need for pre-approvals by the Foreign Investment Promotion Board (FIPB) in a number of industries has been eliminated, and that, too, has begun to have an impact. In the quarter ended December 2005, FDI inflow was $4.34 billion, a 60% jump from the same period a year earlier.
While FDI flows are growing sharply, the numbers pale by comparison with mergers and acquisitions values involving Indian companies since the start of the year. In January and February, $3.5 billion worth of M&A; deals took place, of which $2.2 billion were acquisitions made overseas. Once again, the range of companies involved is varied and includes pharmaceuticals, specialty chemicals, oil & gas, airlines, cement and infrastructure. Deals have picked up in the private equity space as well, with nearly 32 closings in the same two months, involving a total amount of $400 million.
The macroeconomic buoyancy that is contributing to foreign investment in various industries and driving Indian companies to expand through acquisitions is also having a powerful effect on the stock market. Since the start of the year, $3.2 billion has been invested in Indian stocks by foreign institutional investors, 14% more than over the same period last year. The investment fever is bringing new players into the market, too: Already this year, 47 new institutional investors have registered with the Indian market regulators.

Aaron Chaze