Brazil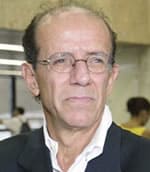 Palocci:His exit roiled markets

The possibility that US interest rates might rise is sparking concerns in Brazil that investors may soon be diverting funds away from emerging markets and parking them in the US. Signs that the Fed is considering hiking interest rates to curb inflation amid improved economic growth prospects weakened Brazilian equities in early April. Stocks had already been hit by political concerns surrounding a cabinet shakeup that saw the appointment of Guido Mantega as new finance minister after his predecessor, Antonio Palocci, was forced to step down in a corruption scandal.
Stocks, however, were later buoyed by indications that Mantega will maintain Paloccis fiscal discipline, though vowing to cut interest rates to support economic growth. Mantega hopes lower rates will foster economic growth near 4.5% this year, compared with last years weak 2.3%.
Industrial output rose by 1.2% month-on-month in February, mostly reversing Januarys 1.3% contraction and bringing year-on-year output growth to 5.4%. Much of the recovery was fueled by a 26.2% rise in pharmaceuticals production, which had dropped by 11.9% in January. Lower interest rates and gradually increasing consumer demand are now expected to ease market concerns of a further economic slowdown.
Despite sustained credit growth that helped boost bank earnings last year, American Express sold its local credit card, insurance, foreign exchange and travel businesses to Bradesco, Brazils largest private bank, for $490 million. The acquisition boosts Bradescos credit card market share to 17.6% from a previous 10.7%.

Antonio Guerrero