China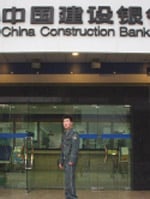 China Construction Bank (CCB) on October 27 became the first of Chinas four biggest state-owned banks to launch an initial public offering. Despite mixed reactions from investors, the bank raised US$8 billion on the Hong Kong Stock Exchange, making it the largest IPO globally since 2001 and the largest ever for a Chinese company. In early November the bank increased the size of its offering by an additional 15%, pushing the total value of the share sale to $9.2 billion. In early 2006 the Bank of China (BOC) will likely be the second of Chinas four biggest state-owned banks to sell its stock publicly.
Sales of another kind continued to break new ground, too. Retail sales of consumer goods in China totaled a record 585 billion yuan ($72.3 billion) in October, an increase of 12.8% over October 2004. Increasing disposable income, low inflation and recent government policies, including various tax reductions and moves to limit real estate development, all contributed to the increased consumer activity. Historically Chinas uncertain job market and shaky welfare system have encouraged high savings rates, which in turn means China depends heavily on exports and investment for economic growth. Higher consumption in recent months implies reduced dependence and a strengthening domestic market.
Perhaps that is just as well, as the country agreed to limit exports to the US of more than 30 categories of clothing and textiles. The agreement, which will last for three years, came after months of negotiations and only two weeks before US president George W. Bush embarked on a trip to China. Chinese exports of clothing to the US and the EU boomed in the first half of this year after quotas were dropped as part of Chinas WTO membership. Both the US and the EU have now negotiated agreements with China to limit the increases in exports over the next two to three years. President Bush is expected to focus on intellectual property rights and currency flexibility during his trip.
Chinas Agriculture Ministry unveiled an ambitious plan in the countrys battle against bird flu. Chinas state-owned media reported on November 15 that China would vaccinate all of the countrys billions of chickens and other poultry against bird flu. The government, according to the report, will pay for the inoculations, but the procedures for the massive project have yet to be disclosed. Eleven bird flu outbreaks have been reported in China in the past few months.

Thomas Clouse