Brazil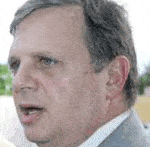 New contender: Geraldo Alckmin
Capital markets were encouraged by the opposition party PSDBs tapping in March of So Paulo state governor Geraldo Alckmin as its candidate for the October presidential election. Following the announcement, emerging market bond spreads narrowed on Wall Street while the Brazilian real, which had already gained 30% over the past 12 months, strengthened further.
Alckmin, who is socially and fiscally conservative, was welcomed because the market expected that, if elected, he would maintain the fiscal orthodoxy implemented by president Luiz Incio Lula da Silva. So Paulo City mayor Jos Serra had long been expected to be the PSDB candidate, and investors were concerned that he would seek greater economic intervention.
Lula, whose administration has been dogged by political scandals involving several high-level officials, remains comfortably in the front-runner spot for re-election. A poll by the Ibope polling agency in March put Lulas support rating in a first-round vote at 43%, up from 32% in December and well above the 20% rating held by Alckmin just prior to his candidacy.
The central bank moved to cut interest rates yet again in March, continuing an easing of its previous tight monetary policy. The benchmark Selic interest rate was dropped to 16.5% from the record-high 19.75% posted in May 2005. Authorities expect declining rates will help spark an economic recovery this year, with GDP growth predicted at 4%, up from 2005s 2.3%.
In the past, Brazil achieved rates of 7% [economic] growth but by creating large macroeconomic imbalances, said Brazils finance minister Antonio Palocci during a state visit by Lula to London in March. There is no point in having two years of rapid growth followed by collapse.
Palocci predicts the economy could see sustainable annual growth rates of 5% if the administration forges ahead with pending structural reforms and stabilizes the nations near-bankrupt social security system. Sustainable growth could help the administration deliver on its promises to reduce poverty and create jobs, which were key elements of Lulas 2002 campaign.

Antonio Guerrero