Russia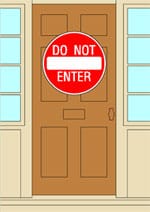 Investors told: Your moneys no good here

In one of the most explicit demonstrations of the increasing nationalism of the Kremlin of Vladimir Putin, in mid-February Russias ministry for natural resources said that companies with majority foreign ownership would be barred from bidding for strategic oil and mineral deposits. The announcement reflects the continued shift away from market liberalism as a key growth driver and toward greater state control over the economy generally and energy sources in particular (see feature, page 14). Assuming implementation, the measure will represent another blow to the Russian investment environment, which is still reeling from the so-called Yukos affair.
A few days earlier, Russian telecommunications holding company AFK Sistema raised $1.35 billion on the London Stock Exchange in the biggest Russian IPO to date. The key asset of the company is a majority stake in MTS, Russias largest mobile telephony provider. While the shares were priced slightly below the mid-level of the anticipated range, demand was strong, and the shares rose in the secondary market. The issue was widely interpreted as reflective of continued interest on the part of investors in Russian assets, despite attendant risks.
The implementation of social reforms designed to strip away some of the remaining vestiges of the Soviet-era social safety net for pensioners, by exchanging subsidized health care and other social benefits for cash, was greeted in mid-January by noisy street protests. Putin publicly chastised members of his cabinet for not properly executing the changes, and alterations were made to the program to soften its impact.
A few weeks later, the State Duma held a no-confidence vote in the government of Prime Minister Mikhail Fradkov. The motion was soundly defeated, thanks to Putins control over the parliamentary body, but anticipation has been growing that a cabinet shuffle is in the works, with Fradkov the most likely victim.
Russias turbulent investment climate was thrown into sharp relief by the explosive growth of Ukraines tiny equity market following the election of western-oriented president Viktor Yuschenko. After tripling in 2004, the countrys market was up 31% through mid-February.

Kim Iskyan