CHINA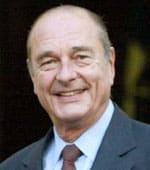 Competition between Beijing and Shanghai to become China's financial center intensified as Beijing officials launched a road show to lure European financial institutions to the capital. Although Shanghai is home to one of China's two stock exchanges, Beijing contains nearly all of its big financial institutions, regulators and policymakers. Beijing plans to create a range of financial markets for investments, including bonds, insurance and equities.
Beijing's cause should be supported by the decision of China's securities regulator to lower requirements brokerage firms must meet to issue bonds.
To ease fundraising for the capital-hungry industrial sector, the China Securities Regulatory Commission (CSRC) removed a cap on bond maturities and scrapped a requirement that brokerage firms must have a year of profit before issuing bonds.The CSRC also lowered the requirements on brokerage firms for listing and trading bonds. Firms can now list and trade bonds with a total tranche value of about $6 million instead of the previous minimum of $24 million.The new rule should make it easier for smaller firms to raise the funds they need rather than struggling to raise large amounts of funds.
Private equity investments, while still small by international standards, are growing rapidly in China. Currently such investments amount to about $1 billion. But they doubled last year and rose by one-third in the first half of 2004. High-profile private equity firm the Carlyle Group says it will allocate more than 60% of its $1.1 billion Asian funds to China, while Goldman Sachs plans to invest up to $2 billion.
Money is also flowing freely out of China, most recently to France after the French president, Jacques Chirac, visited China and secured agreements for $5 billion worth of contracts for French companies.These included a $1.5 billion purchase of locomotives from engineering firm Alstom, an order of six Airbus jets and a joint venture between oil company Total and China's Sinochem International. France is China's fourth-biggest EU trading partner and has been eager to catch up with rivals Germany and Britain in tapping into the China market.
Winter Wright