Economic Update Central Asia
The former Soviet republics of Central Asia are undergoing dramatic and sometimes painful change as they attempt to modernize their economies and to exploit their vast reserves of natural resources.
By Paula L. Green
The global economic downturn is having a checkered impact on the Central Asian economies as falling prices for their oil, minerals and other commodities like cotton rein in their export earnings while economic woes in neighboring Russia put a dent in remittances sent back home by Central Asian natives.
With a banking system most closely tied to the financially troubled Western banks, Kazakhstan—the largest country among the five former Soviet republics of Kazakhstan, Kyrgyzstan, Tajikistan, Turkmenistan and Uzbekistan—has suffered the most from the global credit crisis. Its developed banking sector is now carrying huge debts after borrowing heavily in the global credit markets to finance a real estate boom that sent the skylines of Astana and Almaty soaring. At the same time, the drop in global oil prices has crimped the country's oil revenues. The International Monetary Fund (IMF) expects the Kazakh economy to contract by 2% this year after growing by nearly 9% in 2007 and 10% in 2006. Growth logged in at about 3% last year.
Meanwhile, the cautiousness of government officials in nearby Uzbekistan paid off, as that country's banking system was not entwined with the international credit system. And on the eve of the global financial crisis, the government guaranteed private savings in all banks, helping to avert any domestic crisis, says S. Frederick Starr, chairman of the Central Asia-Caucasus Institute at the Paul H. Nitze School of Advanced International Studies in Washington, DC. "The Kazakh banks were thoroughly overextended. They borrowed more in Europe and paid a price for it," says Starr. "Uzbek banks were out of the loop and not hit by the crisis."
The Uzbek government had decentralized the banking system and set up branches in small cities and towns throughout the nation of 30 million people in order to make more loans to small and mid-size businesses, Starr says. "They were actually prudent stewards and emerged in fine shape," he adds. As a result, the Uzbek economy is expected to grow by 7% this year, down only slightly from the 9% growth registered in 2008, according to IMF figures.
Aziz Mirdjuraev, chairman of Credit-Standard Bank in Tashkent, Uzbekistan, credits the Uzbek government's political stability for helping the economy weather the global recession. "We're doing better than Kazakhstan because we're not dependent on foreign borrowing," says Mirdjuraev. "The government tries to set the conditions for investment. Companies don't have to expect any big changes."
While Uzbekistan's finances have been hurt by a drop in earnings gained from its sizable cotton exports and remittances from workers in Russia, the government has used federal regulations to help support businesses. This includes provisions such as making less expensive loans to exporters and reducing taxes for banks that make medium- and long-term loans (three to seven years) to corporations. "This has helped reduce the impact of the crisis," says Mirdjuraev, whose private bank is among the country's top-10 banks if ranked by asset size. Six of these top-10 banks are government-owned.
Yet Rafis Abazov, who teaches at Columbia University's School of International and Public Affairs in New York, says the country's political regime and economic policies, the lack of good governance, an unconvertible currency, restrictions on the movement of capital and inefficient operating rules have created a difficult operating environment for companies. "Uzbekistan doesn't have a clear identity. It has a little bit of everything: oil, gas, gold, silver and minerals. But not enough to create a clear economic identity," says Abazov, adding that Uzbekistan is among the 10 largest exporters of cotton in the world. "Kazakhstan has an economic identity—and it is oil," he says.
Money from Kazakhstan's National Fund, created as an economic stabilization vehicle in 2000 and funded by oil revenues, has helped the country weather the economic downturn and banking crisis. The government's anti-crisis program includes a $10 billion disbursement of National Fund savings to support the financial sector and real economy. The fund's total now stands at $23.6 billion, although that includes some domestic assets, says Andrew Colquhoun, director of emerging Europe sovereigns at Fitch Ratings in London. That compares with a balance of about $27.5 billion at the end of 2007.
Kazakhstan is mired in a painful correction from the economic growth that averaged in the double-digits during the first part of the decade. The domestic banks have yet to emerge from their entanglement in the global credit crunch after borrowing heavily in the Western credit markets. "The asset quality of the banks is deteriorating, and the non-performing loans are going to go up," says Colquhoun. "Their capacity to grow credit is likely to remain poor."
The federal government's takeover and restructuring of two banks that defaulted—BTA Bank and Alliance Bank—helped shore up investors' confidence in the country's sovereign debt. Investors' confidence has also been buoyed by the modest recovery in commodity prices, which has helped boost reserves.
Abazov says the country's banking crisis was partly fueled by a cadre of bank managers schooled and trained in the United States and other Western countries. "They were happy to take risks," he points out.
South of Kazakhstan is the Kyrgyz Republic, a mountainous landlocked nation full of minerals. Four years after the largely peaceful 2005 Tulip Revolution, which ousted the long-time authoritarian leader Askar Akayev, the country re-elected president Kurmanbek Bakiyev to a second term by an overwhelming margin. Yet opponents declared the elections fraudulent, and Western observers noted numerous voting irregularities.
"It was a messy election," says Starr. "The country has political problems. It's not getting any serious investment, other than minerals like gold." The 2008 Corruption Perception Index, issued by Transparency International, placed the country at 1.8 on a scale of 0 for most corrupt and 10 for least corrupt. Starr believes the Bakiyev government is as corrupt as the previous administration of Akayev.
While not contributing greatly to the local economy, the presence of a US military base does provide some stability for investors. "It gives confidence that the US is there and provides some standards for economic policies," says Abazov. The continued US presence has been in some doubt, however. After announcing the base's closure in February, the Kyrgyzstan government agreed to extend its lease after tripling the annual payment to $65 million and providing additional economic assistance to the government, Abazov says.
Gold remains the most attractive commodity for foreign investors. The country's textile and apparel industry shrank over the past decade as its garments could not compete with less expensive goods coming out of China.
While the country's limited integration with international financial markets helped shelter it from the global credit crisis, its economy was hurt by reduced trade flows and remittances, says Aleksandr Lyan, an economist with AsiaUniversalBank in Bishkek. According to the IMF, the country's gross domestic product is expected to inch upward by just 0.9% this year, down from 7.6% in 2008.
Lyan says the National Bank of the Kyrgyz Republic has developed several measures to counter the economic crisis and support the liquidity of the banking system, including providing stabilizing loans if necessary. The small number of individuals with bank accounts—only about 6% of the population of 5 million people—and the even smaller number (2%) with plastic cards means "there is still a great potential for future growth and development of banking services in the country," says Lyan.
Turkmenistan, which for years was closed to the outside world as it labored under the rule of the megalomaniacal president Saparmurat Niyazov, who died in late 2006, is also slowly developing its potential. The country of more than 5 million people sits above one of the world's largest natural gas reserves and has begun making efforts to capitalize on its underground wealth. "The younger leaders who have come to power are trying to change the country," says Abazov. "But they are moving step-by-step, very slowly."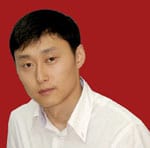 Lyan: Kyrgyzstan was hit by reduced trade flows and remittances
During the past two to three years, the government has opened slightly to outside investors, including signing a gas pipeline deal with China two years ago. The $11 billion pipeline venture is slated to bring gas from Turkmenistan, Uzbekistan and Kazakhstan to China. "Up to now there has been very little Western investment, largely because they didn't want it," says Starr. "Now the new president [Gurbanguly Berdimuhamedov] is opening up. The gas pipeline is an important development. The country will be breathtakingly rich."
The people of Tajikistan—among the poorest of the five former Soviet republics in Central Asia—have less to be optimistic about. After gaining independence in 1991, the country endured a devastating civil war from 1992 to 1997 that left more than 50,000 people dead, about 1.2 million people refugees inside and outside the country and its economy in tatters. Between one-quarter to one-half of its people are making $1 to $2 a day.
While foreign aid has helped the economy grow over the past decade, its mountainous landlocked location north of Afghanistan makes it difficult for investors to tap into its energy and mineral wealth, which includes aluminum, coal and smaller deposits of natural gas and petroleum. The dominant influence of the state in business makes Western investors "perspire profusely," says Starr, though it does not seem to deter Chinese investors from making long-term strategic decisions.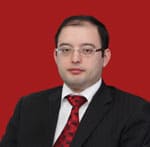 Mirdjuraev: Uzbekistan does not rely on foreign borrowing
Currently, Tajikistan's key sources of income are aluminum—the state-owned Taco is the biggest aluminum plant in Central Asia and one of the biggest in the world—cotton exports and remittances from migrant workers, primarily working in Russia.
The slowdown in the Russian economy has hit the Tajik economy, as remittances account for about a quarter of its gross domestic product. Growth will slow to just 2% this year, down from nearly 8% in 2008, according to IMF figures.
Like its neighbors, though, it does have potential. With 1% of its land area covered by lakes and more than 900 rivers, Tajikistan could provide hydroelectric power to Chinese and Indian buyers, says Starr. The key will be pulling in the investors to bring its dreams to fruition.