SECTOR REPORT/ SECURITIES LENDING

Hedge funds are driving rapid growth in demand for securities lending in global markets.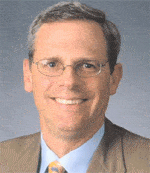 Van Grinsven: Asian
market is growing

The business of lending securities is expanding rapidly, as hedge funds and investment firms seek to borrow more stocks and fixed-income securities, not only in global financial centers but also increasingly in emerging markets, to implement diverse trading strategies. At the same time, the supply of securities available for lending is increasing as more and more central banks, insurance companies, pension funds and endowments seek incremental income on their holdings by lending securities temporarily for a fee.
With an estimated $2.5 trillion of securities on loan, the industry plays a significant role in the global financial system, contributing to liquidity and market efficiency, according to leading participants in the business.
The hedge funds have been a driver of demand for securities in the lending market in recent years, says Kathy Rulong, executive vice president and head of the global securities lending group at Pittsburgh, Pennsylvania-based Mellon Financial. Meanwhile, the beneficial owners of the securities have realized the intrinsic value of lending, she says. Weve had a good few years, and with the equity market strong and merger activity increasing, the lending value is high.
Mellon Financials earnings from securities lending rose 45% in 2005 from a year earlier and are expected to post another solid increase this year, Rulong says. In the 10 quarters through June 2006, the market value of cash collateral investments managed by Mellons global securities lending group increased nearly 70% to $108 billion, and its securities on loan nearly doubled to $187 billion.
Securities lending is a relatively safe way for institutional investors to boost their returns, since the borrower puts up collateral to guarantee repayment. The lender typically engages a lending agent, usually a bank, to temporarily lend securities from its portfolio to a broker or dealer and to manage the collateral that the borrower puts up. The borrower uses the borrowed securities to support its own trading activities or those of its clients, particularly hedge funds. These activities can include short selling and margin trading, as well as covering failed trades.
Including its joint ventures with ABN AMRO and CIBC, Mellon has about $250 billion of securities on loan and has access to about $1 trillion in lendable securities. Lending markets in central Europe, the Middle East and Asia are developing rapidly, Rulong says. Mellon is looking to expand its business to Taiwan, Turkey, Israel, the Czech Republic, Hungary and Poland, she says.
China plans to phase in margin trading and securities lending as it prepares to open a financial futures exchange in Shanghai early next year. South Korea has one of the most active lending markets in Asia, says Mark Van Grinsven, senior vice president and head of global securities lending at Northern Trust, based in Chicago. South Korea went from not allowing securities lending, to a restricted lending market, to a market with few restrictions, he says. Its lending market grew rapidly with each of these steps.
Taiwan recently liberalized its market, Van Grinsven says, and India, which has had a lending market for some time, is trying to make it easier to operate in the market by simplifying regulations and tax treatment related to the exchange of ownership, he notes.
Central and eastern Europe is one of the fastest growing areas for lending, along with Asia, according to Van Grinsven. Northern Trust recently began offering securities lending in the Czech Republic. The bank provides lending services in 47 equity and fixed-income markets in 27 countries and has between $225 billion and $250 billion in loans outstanding.
Northern Trusts securities lending group has trading offices in Chicago, Hong Kong, London and Toronto. Jeff Benner, senior vice president and head of North American trading, says a portfolio of small-capitalization stocks or high-yield bonds can have more value for lending than securities that are more readily available. Spreads are wider in the emerging markets because of the limited supply, Benner says. If you are the first to enter a particular market, you can extract more value, he says. Spreads are also influenced by M&A; activity, which generates trading and demand for specific stocks.
The California Public Employees Retirement System (CalPERS), the largest pension fund in the United States, auctioned exclusive borrowing rights on approximately $76 billion in US equities in May. Citigroup Global Markets won the majority of the assets and will retain exclusive borrowing rights to these portfolios for the term of the agreement. Goldman Sachs, JPMorgan and Lehman Brothers also won exclusive rights to access portions of the funds. In addition, CalPERS awarded a part of the US equity assets to Los Angeles-based Metropolitan West Securities to lend on an agency basis.
In June CalPERS extended its contracts for external securities lending managers MetWest and Boston-based State Street Bank & Trust. CalPERS earned more than $129 million from its lending program in its fiscal year ended March 31, 2006. That was in addition to the benefits of owning the securities, including dividends and interest.
Paul Lynch, senior vice president for securities finance at Boston-based State Street, which is the largest lender in the world, says there is growing supply as well as demand for securities lending. State Street has more than $500 billion of securities on loan in more than 35 markets around the world. This is one of our core businesses, he says.
Although emerging markets offer enhanced returns, the risks of investing in these markets and the increased cost of due diligence to mitigate that risk needs to be taken into account, Lynch says. There likely will be further consolidation of the industry, he says. This is an expensive business to be in due to the cost of the required intellectual capital, technology and infrastructure, he notes.
Jim Wilson, New York-based managing director at JPMorgan Securities Lending, says the banks business has been growing at a 20% to 25% rate annually for the past few years. This is a function of our success in our custody business and the fact that we offer a global service, he says. We are hired to look for incremental value for our clients.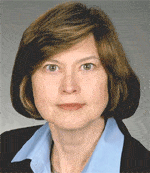 Rulong: Hedge funds
driving demand

John Shellard, JPMorgans London-based global head of equity lending and trading, says the bank is active in lending in 25 countries. More and more institutional investors are involved in the business, and we offer a 24-hour lending book, he says. On the demand side, the growth is all about the hedge funds, he adds. They are increasing in number and diversifying their strategies and need to borrow collateral for derivatives.
JPMorgan is one of the first to enter new markets once they are open, Shellard says. We are launching in Taiwan now, where we do the clearing and broking internally, he says. We have several other markets on our radar, including Malaysia and the Philippines.
Tim Douglas, global head of securities finance at Citigroup Corporate and Investment Banking, says the growth of the business reflects a significant expansion of the capital markets in terms of indexes and movement into new areas, as well as an increase in participants willing to engage in lending and to accept a wider range of collateral. Earlier this year, Citigroup became the first lending agent to complete a securities financing transaction in Taiwan. We opened the market in Taiwan, and we are very excited about it, Douglas says. We also launched in Brazil, which is another dynamic market.
Citigroup plans to introduce a new client-reporting capability as part of its proprietary online securities lending system. The system provides an excellent window into lending and performance for our clients, Douglas says.
Gordon Platt