GLOBAL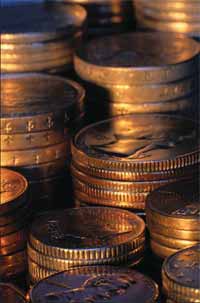 Emerging markets often prove whiteknuckle rides, but Citigroup has (once more) earned top spot as best bank, through prudent risk control combined with a commitment to expand proven formulas into new markets.
The banks senior management walked the boundaries of its extensive global empire last year, and pulled back from some regions, trimmed in others.That more defensive stance precluded significant acquisitions. Instead, Citigroup concentrated on growing what it already hadincluding more recent purchases such as Mexicos Banamex.
In May 2002, Citigroup established a dedicated consumer product group for emerging markets, giving concrete shape to its desire to expand retail banking in less developed economies.
While the bank had a presence in 80 emerging markets countries, it offered consumer banking in less than half. Just a handful offered consumer finance. Like other leading players, Citigroup has refocused its efforts on the burgeoning middle classes in these countries.
In November 2002, Citigroup introduced its first retail products in Slovakia, in the form of personal unsecured loans. The bank had been providing corporate services for seven years already in the small but fastgrowing country.
At the same time, Citigroup opened its first retail branch in Moscow with a shop window stuffed with a full range of personal account services. These included 24-hour phone banking, internet banking and a range of Visa debit cards.
Citigroup is hoping to lure just some of the billions of dollars and roubles stashed by previously bank-wary citizens.
Like its competitors, Citigroup is keen to break into China, where as much as $1 trillion of cash may be stuffed under mattresses.
Citigroup got a foothold at the start of 2003 with a 5% share in the Shanghai Pudong Development Bank. Citigroup already operates four branded branches in China, but Shanghai Pudong Development Banks hundreds of branches will allow the bank to offer the power of plastic across China.
At the other extreme, Citigroup has been in India for over a century. Against difficult conditions last year, the bank performed well and has introduced new products both for retail customers as well as expanding its investment banking services. It is the largest custodian in the country, with over $5 billion under custody.
In the Middle East, Citigroup preserves its reputation for innovation and the Bahrain-based Citi Islamic Investment Bank is making waves in Islamic finance. With the Kuwait Finance House, the bank arranged a pioneering $22 million syndicated Islamic lease in Jordan last year. Latin America proved a headache for much of last year. Citigroup lost $213 million net in the first quarter of 2002 after $858 million was required for pre-tax provisions, writedowns, redenomination and restructuring charges related to Argentina. But by the first quarter of this year, the bank had turned around to earn $200 million in the region.
Citigroup achieved 18.6% return on equity for 2002, down marginally on the previous year. Net earnings hit a record $15.3 billion.