Wielding increasing global power, Russia could be on the verge of becoming a real partner with Europe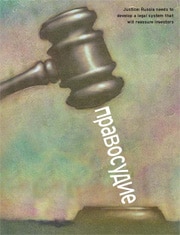 Rich in natural resources, Russia likely will enjoy a ninth straight year of solid economic growth in 2007. While the 1998 financial crisis is a fading memory, the country will face its share of risks in the year ahead, as well as significant opportunities, analysts say. In what could be a major plus, Russia could join the World Trade Organization this year and become more integrated into the global economy. While it still has a relatively weak banking system, Russia has agreed to allow 100% foreign ownership of banks.

Joining the WTO would signal that Russia is committed to the rule of law, property rights and good governance, according to WTO officials. It is a kind of quality certificate that provides favorable conditions for investment, increases the countrys credibility, and it is obviously an advantage, Russian president Vladimir Putin has acknowledged.

Russia is likely to join the WTO by the end of July, according to the countrys chief negotiator, Maxim Medvedkov, in what he admits is an optimistic scenario that also depends on the actions of other negotiators. Russias commitments as a WTO member most likely will become effective from January 1, 2008, Medvedkov told the Interfax news agency last month.
Meanwhile, German chancellor Angela Merkel has made ties with Russia the focus of her six-month European Union presidency. We need reliable relations, she told the European parliament in Strasbourg, France, in January. At the same time, we cant ignore issues like freedom of the press, civil liberties or conflicts in Russias neighboring countries, she said.
Germany will try its best to get EU-Russia energy talks moving ahead, according to Merkel. Poland is blocking the talks in retaliation for Russias ban on Polish meat imports since 2005 on health concerns. Russia has the worlds largest natural gas reserves and is trying to bring steep discounts to former Soviet republics closer to world levels.
European countries are questioning Russias reliability as an oil and natural gas supplier following a three-day shutdown of an oil pipeline in January amid a bitter price dispute with Belarus. Russia, the worlds second-largest oil exporter after Saudi Arabia, was involved in a similar dispute with Ukraine a year earlier.
Private oil companies also have had their run-ins with the Kremlin. In December 2006, a Royal Dutch Shell-led consortium agreed to sell its majority stake in the Sakhalin-2 project off eastern Siberia to state-controlled Gazprom for $7.45 billion after the government threatened to block the projects investment plans on environmental grounds. The acquisition of Sakhalin-2 will enable Gazprom to maintain control over Russias gas exports and was seen as a victory for Putins efforts to control the countrys energy industry, similar to the breakup of Yukos, once the countrys largest oil producer.
Russias top prosecutor said in January that new money-laundering charges would be filed against former executives of Yukos, including its former top executive Mikhail Khodorkovsky, who is serving an eight-year prison term for fraud and tax evasion.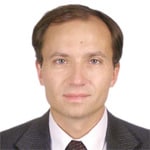 Alexander Morozov,
HSBC:
There are still good
opportunities in Russia

Meanwhile, Gazprom is preparing to launch a multi-million-dollar advertising and public relations campaign to improve its image in the United States and Europe. The three-year contract would be aimed at highlighting Gazprom as a commercial entity, despite its ties to the Kremlin. The company is chaired by Dmitry Medvedev, Russias first deputy prime minister. Its chief executive, Alexei Miller, is a close associate of Putin.
Lukoil is currently Russias leading oil producer, but Rosneft will take over the lead this year if, as expected, it buys the production assets of Yukos. TNK-BPs production dropped in 2006 after it sold Udmurtneft to Rosneft.
Rosnefts $10.4 billion initial public offering last July for a 13% stake in the company was seen as a watershed event for Russias capital markets. The issue was listed on exchanges in Moscow and London. Its $6.4 billion global depositary receipt component was the largest capital raising in the form of GDRs in history.
Capitalization of the Russian stock market nearly doubled in 2006 to more than $1.1 trillion, thanks in large part to a boom in IPOs, as well as rising share prices. Some 22 of Russias top 100 companies went public last year. Major IPOs on tap for 2007 include Russian Railways, Sberbank, Vneshtorgbank and United Aircraft, which was formed by the merger of Russias leading aircraft companies to compete more effectively with Airbus and Boeing. The merger of private and state-owned companies into a single Kremlin-controlled aircraft manufacturer was seen as another move toward greater state control of Russias economy.
The Russian stock market was among the strongest in the world last year, surpassed only by Chinas Shanghai and Shenzhen 300. The Micex index of Russias most liquid stocks rose 67.5% in 2006 and closed the year at a record high. Considering the appreciation of the Russian ruble in 2006, the growth of the Micex index in dollar terms was 83%.
Alexander Morozov, chief economist for Russia and the CIS (Commonwealth of Independent States) at HSBC in Moscow, says the Russian stock markets rally likely will continue in 2007, assuming that there is no general reversal in bullish sentiment on emerging markets from investors. He says a conservative estimate would be for a 20% rise in share prices in 2007.
While lower oil prices could slow growth in Russias economy, Morozov says he expects Russias gross domestic product to rise by 5.5% this year, based on an average oil price of $52 a barrel. Although oil and gas companies could trade lower, the economy is still growing, and reported profits in dollar terms will be growing quite fast, he says. He is forecasting Russias inflation at 9% for 2007, assuming that the central bank will allow the ruble to strengthen.
Foreign direct investment was exceptionally good last year, nearly doubling to $28 billion, Morozov says. The Russian central bank puts the 2006 FDI total at an even bigger $31 billion. Real investment opportunities look quite good, despite the negative news environment for investors who do not have access to good news sources, he says. While reports of corruption and political assassination steal the headlines, foreign investment is pouring in at an accelerating pace.
The ruble was made fully convertible last year and is likely to remain strong in 2007, as the countrys currency reserves continue to grow and the central bank seeks to control inflation in an economy operating at close to full capacity.
The perception of political risks could increase later this year, as the 2008 presidential election nears, according to some analysts. Meanwhile, the governments easy fiscal policy and widespread wage increases could boost private consumption.
The Kremlins control over political life and the lack of strong public support for any opposition group make the results of the election predictable, with only limited deviations from the present policy under a new president, Morozov says. Once investors realize that the 2008 political problem is not a problem at all, their confidence and appetite for Russian assets will increase, he says.
First deputy prime minister Dmitry Medvedev could be the most likely candidate to succeed Putin. Medvedev would be much more moderate [than Putin], which would be very good news for Russia and for private business and foreign companies, Morozov says.
Despite tight government control over some industries, small and medium-size enterprises are springing up to serve a growing middle class. Meanwhile, Russias nascent banking system is maturing. Performance and capitalization, as well as corporate governance and responsibility on the part of owners and managers, is improving, according to Morozov. There are still good opportunities in consumer credit, consumer lending and mortgage markets, which are all underdeveloped, he says.
The leading foreign banks in the retail sector are Raiffeisenbank Austria Moscow, which entered the country in 1996, and Citigroup, which has had a presence in Russia since 1993. Before 2002, Citigroup offered products and services only to corporate clients in Russia.
The retail loan portfolio of Russian Raiffeisenbank has grown rapidly in the past few years and exceeds $1 billion. Automobile and mortgage loans account for more than three-quarters of the total. Raiffeisenbank will be merged this year with JSC Impexbank, which was acquired by Raiffeisenbank International last year, making the group the largest Western bank in

Russia and the CIS

While foreign banks are likely to increase their presence in Russia, their market share remains limited. Foreign banks controlled about 12% of the market at the end of 2006, about double the level of a year earlier. For the time being, foreign banks are not allowed to open branches in Russia and have to create a Russian subsidiary instead.
According to a research report by Vladimir Gersamia, emerging markets strategist at Merrill Lynch, the firm forecasts a 6.3% GDP growth rate for Russia in 2007, below its estimate of 7% for 2006. The uninhibited fiscal expansion seen in 2006 should keep domestic demand strong in 2007, the report says. As we enter the election cycle, public consumption rates will likely increase and fuel domestic demand, it adds.
The main sources of inflationary pressure will come from the government, in the form of budget expenditures and regulated service price increases, according to Merrill Lynch. WTO membership would be a positive for the economy, as it would integrate Russia into the world trading system and pave the way for further trade agreements, notably with the EU, the report says.
There are plenty of reasons to be bullish on Russia in the short term. The countrys longer-run future, however, will depend on how soon it can develop a system of justice that will foster trust in the countrys institutions. As the post-Putin era begins to take shape, Russia could be on the verge of becoming a real partner with Europe in developing a more prosperous future. It will have to sheath the energy weapon, however, and create a more favorable business climate.


gordon platt