Long considered one of the less dynamic areas of global finance, the global custody industry is increasingly moving to the forefront of product and process innovation.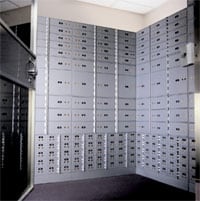 Burgeoning investor interest in emerging markets and in alternative investment classes, for example, is prompting custodians to develop global systems with a single interface that can handle complex cross-border transactions. And as banks increasingly compete on a worldwide basis, they are looking to their custodians to provide services that allow them to efficiently manage money and assets throughout their global networks.
The growing demands on the custodians are prompting a continuation of the industrys decade-long consolidation. Industry giants are snapping up specialists, such as technology providers and outsourcers, as they try to maneuver ahead of their competitors. At the same time, the market for custodians is growing. The total custody assets declared by the 14 companies in this years guide grew from less than $39 trillion at the end of 2003 to almost $45 trillion by the end of last yearan increase of more than $5.75 trillion. With global banks increasing dependence on the custodians, that number will only continue to grow.