Local knowledge is important, but tech requirements are prompting consolidation in the world of sub-custodians.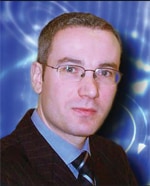 Stephen Brown, regional network manager for
Northern Trust

Global custody may be maturing into a remorselessly technology- driven business, and the trillions of dollars of assets held for safekeeping by the likes of State Street and Bank of New York are administered with the support of hugely expensive systems. But underneath this superstructure lies another worldand one thats often hidden to end users of custody services.
Thats the province of sub-custodians smaller, local institutions that handle assets in as many as 100 markets around the world. Some of these are frontiermarkets,where the global custodians offer a service that only the bravest or most foolhardy of investors will use. Each of these markets has to be served by a sub-custodian, acting as the global custodians agent.
The choice of agent has changed a lot in the past five years.The Asian crisis of 1997 was one important trigger for a rapid reassessment of which banks to trust.As the Korean and Thai banking systems came under strain, worried global custodians (prompted in some cases by even more worried fund manager clients) began deserting local banks like Seoul Bank and Bangkok Bank.Although these banks had done a perfectly good job, spooked global custodians and investors turned to titans such as HSBC and Standard Chartered.
Since then, there has been a steady drift away from the local banks and toward regional providers. Like HSBC and Standard Chartered in Asia, these tend to be banks based outside the region but with a strong franchise and presence on the ground: Citibank and Fleet Boston in Latin America, ING and Bank Austria Creditanstalt in Eastern Europe, Standard Bank in Southern Africa.
The events of September 11 2001 accentuated the drift.Disaster recovery is a key component of our selection process, says Stephen Brown, regional network manager for Europe, the Middle East and Africa at Northern Trust, one of the bigger global custodians.That can favor the bigger players with the capacity to invest in fully functioning alternative sites or the ability to move recovery of services to one of their custody operations in another country.
Likewise, the ongoing Latin American crisis tends to play into the hands of regional players like Citibank.There has been a flight to quality in search of two things: balance sheet strength and quality of information, says Michael Goering, Latin American regional head of global securities services for Citibank in Miami.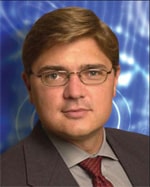 Michael Goering, Latin American regional head of
global securities services for Citibank

In a crisis, a sub-custodian needs both local expertise and a global view, says Goering.Its crucial to be able to communicate the correct level of information in the context of your clients businessand to do it in a timely fashion. There are a lot of challenges in this regard, as when the Brazilian and Mexican governments changed tax regulations and made the new rules effective the next day.
The sub-custodian provides the eyes and ears for the global custodian and their underlying clients in each market around the world. Local banks, claims Goering, typically are not so good at understanding the global nature of fund managers business and the impact that local developments can have on it.
The days of the specialist provider of single-market sub-custody services appear to be numbered for other reasons. The cost of new technologya critical element in the securities services arenais likely to take its toll on banks unable to amortize investment across 10 or 15 locations.
Standard Chartered, for instance, operates in what Paul Hedges, head of custody sales, refers to as 16-and-ahalf markets around Asiathe half being China, where regulations relating to A shares are in the throes of change. These are backed up by the banks 2,500 processing center staff in Chennai (formerly Madras) in India and Kuala Lumpur, Malaysia, which process many of the banks backoffice functions and support-payments transactions as well as some custody-related activities.
The move toward adoption of ISO15022 quality standards in the custody environment has also given regional providers an edge, as they are able to share the costs of implementation across offices in different countries and then roll out the standards throughout their networks.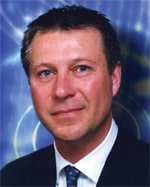 Paul Hedges, head of custody sales for Standard Chartered

Banks are having to spend more on technology because the underlying market infrastructures have improved. When emerging markets first began attracting foreign investment, the processing of that investment was much more paper-intensive. Custodians would wade knee-high through share certificates held in secure vaults. Today, shares are held increasingly through electronic records in central depositories (CSDs). The disappearance of archaic procedures has helped the regional providers.
Things have changed dramatically, and theres now a much higher level of automation, says Jergen Sattler, head of sales and relationship management for Bank Austria Creditanstalt in Vienna. Regional players can transfer knowledge around their offices.
Sattler argues that a regional approach makes a lot more sense in Central and Eastern Europe. And, says Sattler, we expect to see the local players margins shrinkas they have in Western Europeparticularly as the volumes of business are small in some of these markets.
But that does not mean the local providers are dead and buried. Stephen Brown at Northern Trust points to the example of Poland, where the global custodian uses Bank Polska as its agent and will continue to do so while they meet our service requirements. Northern Trust also uses locals in countries such as Switzerland, Germany and Australia where big banks like UBS, Dresdner and Westpac are playing to hometown strengths in providing sub-custody.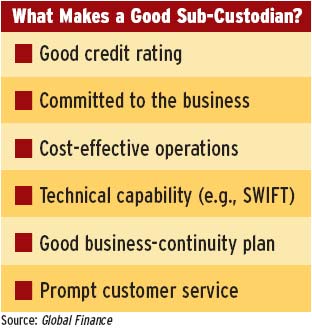 The emergence of a growing local investor basepension funds and insurance companiesin emerging markets also means there is a new demand for custody services from institutions that do not necessarily need the global information that fund managers in New York or London insist on. Over the past 18 months, these new clients have also become a more important part of the business for Standard Chartered, says Hedges, particularly as niche and specialist fund managers prefer to concentrate on their core competencies and to outsource the securities services element.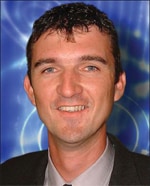 Jergen Sattler, head of sales and relationship
management for Bank Austria Creditanstalt

While locals and regionals slug it out, a new class of competitor is waiting in the wingsthe CSDs. In Turkey, for instance, the local share depository,Takasbank, has become a contender in the provision of custody services.
In Europe the bigger challenge to regional providers like BNP Paribas comes from what are known as the ICSDsEuroclear and Clearstream. Euroclear aims to reduce the cost of cross-border equity settlement, although it will not be offering so many of the value-added services that sub-custodians provide.

Graham Field