MILESTONES
By KA Badarinath
Since the 1991 balance-of-payments crisis, the Reserve Bank of India (RBI) had not reversed the trend of easing capital controls. But on August 14, the rhetoric was different as the RBI curbed the outflow of foreign exchange by Indian companies and individuals to stem the rupee's devaluation.
The currency has declined by more than 20% against the US dollar since the end of May. The curbs come in the wake of the US Federal Reserve's hint that it might start tapering quantitative easing (QE), a program that has greatly benefited India. The RBI limited individuals from investing more than $75,000 a year in property and other assets abroad; the earlier limit had been $200,000 a year. Indian companies' investments in foreign ventures were restricted to 100% of their net worth, vis-à-vis 400% earlier.
These restrictions triggered fears that capital controls were on the horizon and spooked the markets, wiping out billions of dollars worth of investors' wealth on the National Stock Exchange (NSE). On August 30, prime minister Manmohan Singh assured foreign investors that "the government is not contemplating any such measures [as capital controls]."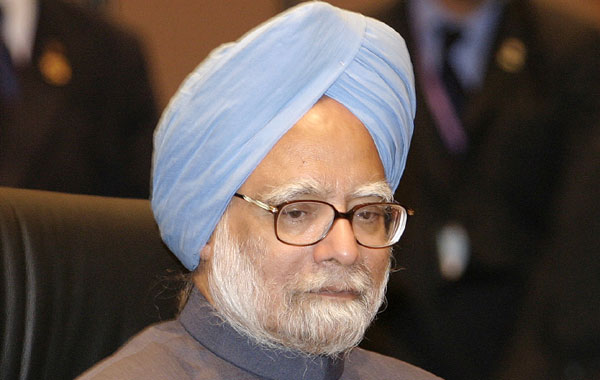 India's PM Singh says capital controls are not on the table
But that did not improve either foreign investors' or the market's sentiment. Foreign institutional investors withdrew approximately $2.7 billion from Indian capital markets between May 22 (when Bernanke first signaled a possible tapering off in QE) and September 3. Outflow from debt markets was approximately $9.7 billion in the same period.
Analysts pointed out that if the capital controls had been introduced earlier, the largest Indian corporate, Tata Group, would never have dreamed of buying steelmaker Corus or iconic European brands like Jaguar Land Rover. A prominent homegrown conglomerate deal in which Hindalco Industries, led by KMB, bought Atlanta-based aluminum products maker Novelis might not have taken place, either.
Restrictions on foreign exchange outflows may have quelled concerns about the burgeoning current-account deficit, which reached a staggering $104 billion in the current financial year, ending March 31, 2014.
Bank of America Merrill Lynch in a September 2 report stated that India measured "poorly on financial vulnerability." The report also predicted a simmering crisis in Asia akin to the one in 1997. And India would be no exception, once the crisis unfolded, the BofA Merrill analysts concluded.