NEWSMAKERS
The wheel has turned full circle for industry doyen and chairman emeritus of the $110 billion Tata Group, Ratan Tata. His dream of more than five decades to return to the Indian skies through a fully-fledged airline business is set to come true.
JRD Tata, the group's illustrious patriarch, started Tata Aviation Services in 1932. But in 1953 the government nationalized Tata Aviation, calling it Air India. Ever since, Tata Sons, which controls the Tata Group, has attempted to return to the skies, but to no avail. Ratan Tata has reportedly told his advisers on more than one occasion that bureaucratic red tape and corrupt government officials prevented the group from returning to the airline services business.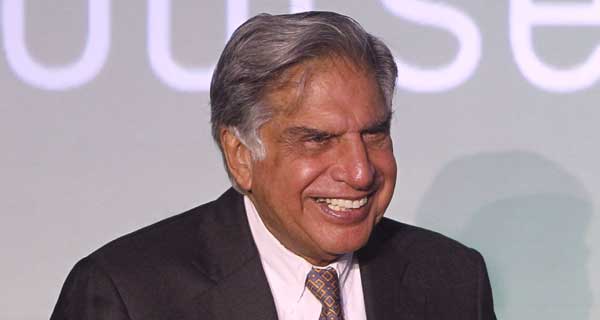 Ratan Tata never gave up on his dream to return to the skies
In late October, however, he expressed his willingness to take charge of Air India, which had accumulated more than $8 billion in debts and was struggling with its finances, employees and operations. Tata met the top brass in the Indian government, along with Singapore Airlines chief executive Goh Choon Phong, reportedly signaling his willingness to buy a 40% stake in Air India.
This is not the first time that Tata and Singapore Airlines have offered to partner with Air India. In 1999 to 2001, the two companies made a similar offer, but a partnership never materialized. Not only has Tata pitched to nurse the debt ridden Air India back to health, but he also announced two new, separate joint venture partnerships with Singapore Airlines and Malaysia's AirAsia.
In October, India's Foreign Investment Promotion Board approved Tata and Singapore Airline's 51:49 joint venture to launch a full airline service with an initial equity capital of $100 million. Ratan Tata and Indian industrialist Arun Bhatia of Telestra Tradeplace, are also entering into a joint venture partnership with AirAsia Berhad.The three-way AirAsia India venture will offer low-cost air passenger services.