NEWSMAKERS

By K.A. Badarinath

Indian law enforcement agencies finally caught up with Subrata Roy, the Indian multibillionaire and corporate baron accused of making off with about $3.9 billion in investor money, and put him behind bars, following a directive of the Supreme Court. In late March, the SC deferred a planned hearing on the case.

Roy, who heads the Sahara group of companieswith assets valued at over $25 billionliquidated the funds via optional, fully convertible debentures (OFCD). With interest accruals and return, he owes investors about $5.7 billion.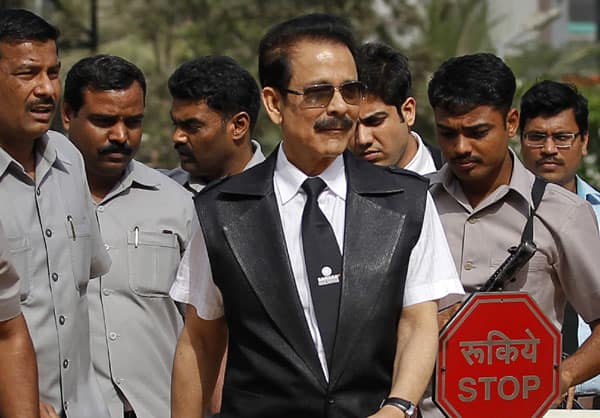 Roy will once again face SEBI in early April

Roy began to make headlines after market watchdog the Securities Exchange Board of India ruled that funds paid out off-market through the OFCDs by Sahara Housing and Sahara Real Estate, two group firms, to 30 million investors were illegal and demanded records on where the funds went. After having scrutinized 137 truckloads of documents from Sahara Group, SEBI determined that the benificiaries were fictitious.
The 65-year-old Roy shot to fame in the global arena after he took control of three big hospitality brands in New York and London. Roy acquired the iconic Grosvenor House in London for 470 million ($780 million) from the Royal Bank of Scotland in 2010, and followed that up with the purchase of the Plaza and Dream Hotels in New Yorkclosing the deal in 2012 for an estimated $800 million.
Given the international footprint that Sahara Group has, it comes as little surprise that SEBI requested the support of market regulators in the US, UK and Mauritius to help unravel the big bonds scam for which Roy has been charged.
SEBI suspects Roy and his group companies of laundering money through hawala brokers (hawala are money transfer channels based on trust rather than promissory notes and in which no money actually changes hands). No evidence has been forthcoming, however. Sahara group executives deny the allegation.