Masroor Batin, CEO of BNP Paribas Wealth Management Middle East and Africa, speaks about changes in MENA banking and complementarity with local banks.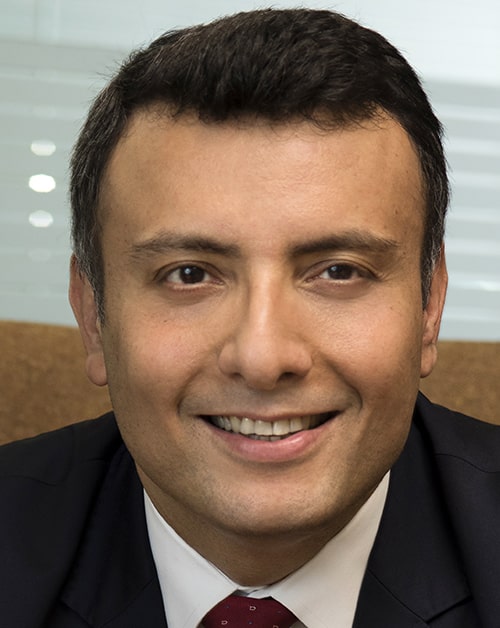 Global Finance: How do you see the Middle East and North Africa region changing?
Masroor Batin: Beyond the fact that oil prices are currently high, what has really changed in the past few years is the acceleration of local plans—among almost all countries—to diversify their economy. This is really driving transformation. Today, you have tech hubs akin to what we see in Singapore, London and even in the United States. Another key is the immigration reforms that happened post-Covid, leading clients and investors to see the region as a long-term stay point. There were other crucial changes, like allowing foreign ownership of local companies, which is driving investors to come to the MENA region. Frankly, there aren't many places in the world where you have such business-friendly infrastructure, a great quality of life and excellent connectivity with the rest of the world. This really creates an ecosystem for businesses to thrive.
GF: Where are you finding most of your new clients?
Batin: We have a very focused client acquisition policy centered around four main markets. The first one is Saudi Arabia. The second one is the Gulf Cooperation Council [GCC], predominantly the United Arab Emirates and Kuwait. The third one is the nonresident Indian [NRI] segment; almost 40% of the local population in the GCC are from South Asia, and a lot of them are entrepreneurs. And last but not least, we have a market called the International GCC, where we aim to serve as a touch point for clients from the Middle East based in Europe, and we serve them from Geneva and Luxembourg.
GF: How big is your presence in Saudi Arabia, specifically?
Batin: The business in Saudi Arabia is among the largest we have in the region. We had a historical presence in the kingdom as a corporate institutional bank, but we are now setting up a private bank onshore to support our UHNW clients.
GF: Have you developed specific products and services for this region?
Batin: Our bank is extremely well positioned; we are a large foreign player in the region and most of our clients are creating value at an accelerated pace. Most importantly, they see us as a global reference. They come to us for credit, because the bank is well known for its credit capabilities.
Additionally, BNP Paribas has been helping UHNWIs [ultrahigh net-worth individuals] access private-equity markets, with some of the world's largest names in this space, where they may not have access directly. We also see a lot of clients that are Shariah-compliant and we have the expertise to support them.
GF: Where do you stand with regards to ESG and sustainable finance?
Batin: As a leading international banking player, BNP Paribas has a key role to play in responsible financing. The group's objective is clear: become an industry leader in responsible savings solutions. We have developed our own sustainability rating methodology—which has been audited by an external firm—on all recommended financial instruments. It allows us to provide transparency to our clients, and to identify the level of sustainability of their investments in order to align their positions with their own sustainability objectives.
GF: What are the challenges and drivers for growth looking forward?
Batin: The geopolitics have always been a challenge in this region. And if oil prices decrease because of the global slowdown, it can have a big impact on government spending here, as well.
But despite all the ups and downs and the market volatility, we are registering strong growth and I think 2023 will be another strong year. We want to continue to accompany wealth creation. But more specifically, we are very ambitious about supporting our key focus markets, namely GCC, NRI and Saudi Arabia, ensuring that families and entrepreneurs continue to benefit from our international expertise.
GF: In what ways are the local banks competing with you?
Batin: They are complementing us more than competing with us. When you have local investments, local deposits, you end up using a local bank.
Our business model is to enable diversification internationally. As the wealth equilibrium in the region is growing so fast, there is space for everyone.