MILESTONES: LATIN AMERICA
Investment Floods Back To Latin America
By Antonio Guerrero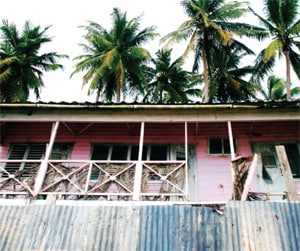 High and dry: Caribbean countries may miss out
Following a hefty 42% yearon- year drop in FDI in Latin America last year, investors appear to be showing their faith in the region's economic recovery and making their return. According to a report from the United Nations Economic Commission on Latin America and the Caribbean (ECLAC), Latin America should see an increase in FDI of between 40% and 50% this year, rising above the $100 billion mark.
The increase would bring the region back to 2007 levels, though remaining well below 2008's record $131.9 billion. In 2009 the figure was only $76.7 billion. Much of the rebound will be fueled by Latin America's improved growth outlook, with the International Monetary Fund (IMF) predicting the region's economy will grow by 4% in both 2010 and 2011. The multilateral attributes the improved outlook to accommodative monetary policies that are boosting domestic demand, strong fundamentals and higher commodity prices.
"Now that the storm has passed, we see that the region has once again become an interesting place for investment," said ECLAC executive secretary Alicia Bárcena Ibarra at the report's release event. "Our countries have not lost their attraction or competitiveness, in spite of the crisis." The United States accounted for 37% of FDI last year, followed by Spain's 9% and Canada's 7%.
The 2009 FDI decline was particularly harsh for Mexico and the Caribbean Basin, where it plummeted by 45%. Mexican economy minister Gerardo Ruiz now predicts FDI will soar by 75% year on year to as much as $20 billion this year, partly driven by a gradual recovery in the US. The IMF says the Caribbean will take longer to recover, as European and US citizens, troubled by high unemployment, are unlikely to fill the islands' beaches as tourists for some time.
While companies are returning with investments, Latin Americans abroad, many of them living in the US and Europe, are not expected to boost their own remittances to their home countries. The Inter- American Development Bank says remittances to Latin America fell 7%, to $13.8 billion, during the first quarter. These had already fallen 15%, to $58.8 billion, in 2009. Yet IDB president Luis Alberto Moreno remains optimistic, predicting that growing US stability could still prompt a single- digit growth in remittance flows by year end.