MILESTONES

By Luca Ventura

When in early January the US secretary of state John Kerry traveled to the Middle East, newspaper headlines mostly focused on his attempt to push yet another peace deal between Israel and Palestine. His efforts, however, were overshadowed by a different kind of agreement that was taking place between the two Middle Eastern countries. On January 5, the Palestinian Authority signed a $1.2 billion deal to purchase natural gas from Israels Leviathan field over a period of two decades.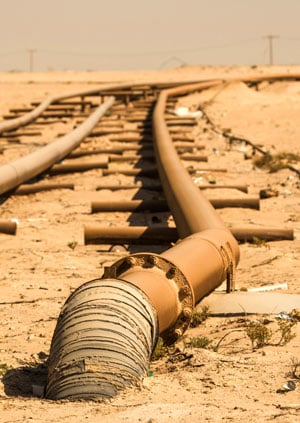 Gas has brought Israel and Palestine together

It is the first of such export contracts for the field, which was discovered off the coast of Israel in 2010.
Under the terms of the agreement, the utility firm Palestine Power Generation will acquire a total 4.75 billion cubic meters of gas for a power plant under construction in Jenin from Israels major energy company, Delek Drilling, which is in a consortium with three other local partners and Houston-based Noble Energy.
Observers hope that the deal will not only prove beneficial for the economy of the West Bank but also help ease political tensions between Palestine and Israel.
However, Riccardo Fabiani, Middle East analyst at London-based Eurasia Group, says while it may make sense for the Palestinians to buy cheap and conveniently located Israeli gas, the arrangement will increase its political reliance on Israel and therefore its vulnerability to potential retaliation in times of crisis.
Fabiani notes that the deal with the Palestinian Authority is only a first and minor step in the overall energy trade strategy of the Israeli government. By selling to the West Bank, and in future to Jordan and possibly Egypt and Turkey, Israel hopes to boost its influence on these countries and to improve its regional standing, says Fabiani.
Israel has not finalized which export routes it prefers. This debate is likely to take years, says Fabiani, as Israel is not expected to start exporting gas before 2018 anyway. One thing is for sure: When decisions are made, they are likely to impact the future of the region, both economically and politically.