MILESTONES

By Justin Keay

First Jordan was hit by the global economic crisis, which slowed annual growth rates from around 8% to 3% and reduced foreign direct investment to a trickle. Now Syrias bloody civil war is threatening to overwhelm it. There are already more than 600,000 Syrian refugees in Jordan with more arriving daily. The deteriorating security situation in Iraq, moreover, and a worrisome uncertainty in Egypt are likely to impact the energy imports on which Jordan depends for 97% of its needs.


However, the country has a trick up its sleeve.

Last October, King Abdullah attended the inauguration of a newly expanded container terminal in Aqaba, on the Red Sea, which has doubled in size and now services more than 20 international shipping lines. It was the latest in a succession of visits to the once sleepy port where Lawrence of Arabia helped defeat the Ottomans in 1917, but which the king is now transforming into a commercial and tourism hub to boost economic revival.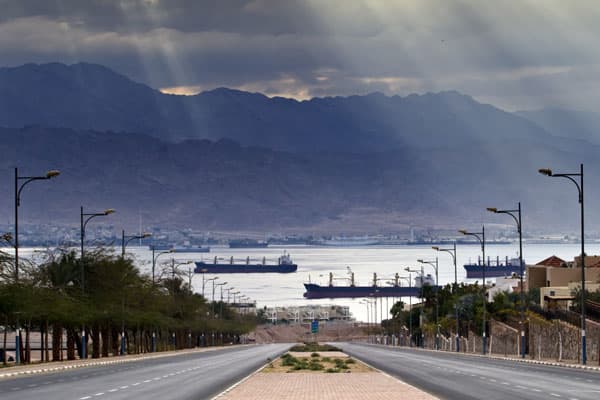 The port of Aqaba holds the key to Jordans energy security

Aqaba is playing a major role in efforts to boost energy security. Its oil terminal is being upgraded in a $28 million project involving Turkeys Beta Engineering, while a new LNG terminal is to be constructed by BAM International (the Netherlands). An $18 billion oil pipeline is being built to bring oil from Iraq, enabling Jordan to bypass the Iranian-controlled Straits of Hormuz.
In separate developments, Jordans Queen Alia airport has been upgraded, while the port, Aqaba, is being moved south of the city to make way for major new tourism projects. Among them is Ayla Oasis, a Dubai-style, multipurpose project that will add 17 kilometers of new coastline through the creation of lagoons, bays and marinas. Equally exciting is the $1.5 billion futuristic Red Sea Astrarium, comprising four luxury hotels and extensive additional facilities, including the worlds first Star Trek theme park. The most ambitious project is the $10 billion Marsa Zayed, which entails building eight new hotels and 30,000 residential units.
Unsurprisingly, Aqaba is Jordans fastest-growing city. Its population has increased from 75,000 in the late 1990s to 140,000 today, with 250,000 expected by 2020. The Aqaba Special Economic Zone Authority (ASEZA), which controls this completely autonomous region says the city has attracted more investment than expected.
When the master plan was adopted, we were anticipating that by 2020 we would have $7 billion; by 2013, however, $20 billion had been spent, says Kamel Mahadin, chief commissioner of ASEZA.