NEWSMAKERS
By Gilly Wright
The proposal by Mexican president Enrique Peña Nieto to reform Petróleos Mexicanos (Pemex), the state-owned oil and gas monopoly, could have far-reaching consequences for the country's troubled economy. The proposal, which requires a constitutional amendment, would allow foreign firms to partner with Pemex for the first time since 1938.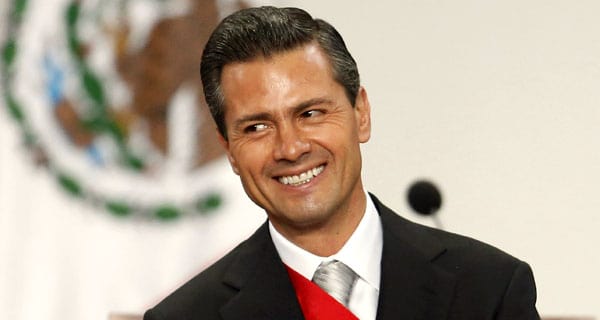 Peña Nieto needs a constitutional amendment to reform Pemex
George Baker, director of research site Energia.com, admits that no one knows the full extent of the government's plans: "But to judge from leaks and comments, the government plans to go around Pemex; that is, it would be the state, not Pemex, that would issue the licenses for deepwater exploration and production. Also, there have been rumors that the government is going to allow for non-Pemex-branded gasoline stations (again, going around Pemex)."
For Baker, less state interference would be a better option: "I am a strong advocate of creating a successor to Pemex; it would be Pemex, SA—one that has 1/3 of its shares on the NYSE and is open to global investors. This would be the quickest way to open the door to joint equity ventures in which Pemex, eventually, could come to be an operator outside of Mexico."
In a critique of the reform proposal, newsletter Mexico Energy Intelligence challenged the view that government-owned is superior to privately-owned. "Just the opposite is true: With the requirements of market reporting, transparency becomes routine, as investors reward good decisions and punish bad ones. Today in Mexico only newspaper columnists and talk-show hosts perform this vital function," stated Mexico Energy Intelligence .
Although foreign investment could lift Mexico's economy and boost flagging oil production, 65% of Mexico's population opposes opening the energy sector to private companies. It is unclear whether Peña Nieto's government will be brave enough to make the necessary constitutional changes.