Dominican Republic
By Antonio Guerrero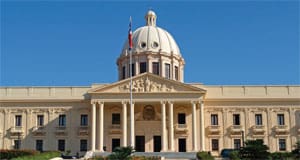 About turn: Dominican Republic signs up to IMF program
With investors hunting for yield, the stage is set for more "exotic" issuers to tap global markets for financing, including some previous defaulters. The Dominican Republic is a case in point. Having completed a $1 billion debt exchange in 2005, for bonds falling due in 2006 and 2013, the Caribbean nation is already preparing a comeback.
The Dominican Republic is eyeing a $600 million bond issue this year, for which it hired Barclays and Citi to arrange the deal. Proceeds will be used to finance the nation's budget gap, forecast at 3% of GDP for 2010, and to support economic growth. Authorities had discussed a $1 billion deal, though disbursement of $950 million in multilateral loans from the International Monetary Fund, World Bank and Inter-American Development Bank prompted a reduction in immediate financing needs.
The disbursements came after the administration of president Leonel Fernández, which had previously decided not to renew an IMF pact that expired in January 2008, reversed its stance and delivered a letter of intent to the multilateral last October, requesting a $1.7 billion package. The IMF approved a 28-month standby agreement, with key reforms including a tax system overhaul, electricity sector reform and payments of arrears owed to private sector energy providers amid a crippling, decades-long energy crunch.
Investors will be attracted by the 3% GDP growth forecast for 2010, next year's expected primary fiscal surplus, ongoing multilateral support and an estimated $2 billion in annual FDI flows in 2010 and 2011, directed mainly at the mining, telecom and tourism sectors. The country's freetrade pact with the United States under DR-CAFTA and an ambitious infrastructure development plan that includes construction of a second subway line in the capital city of Santo Domingo will also spark interest.