Hungary
By Justin Keay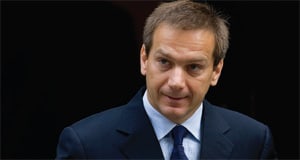 Bajnai: Credited with pulling Hungary back from the brink
Its economy could contract by 6.7% this year and 0.9% in 2010, foreign debt is at record levels and the public mood very sour, but prime minister Gordon Bajnai says Hungary is turning the corner. The 41-year-old premier says the country's prospects have improved since he took over from his disgraced predecessor Ferenc Gyurcsány, who famously admitted he had lied "morning, noon and night" about Hungary's economy to win the 2006 election.
"Since my government came to power in April, we have worked hard to restore confidence and equilibrium. In the first 100 days we have initiated pension reform by raising the retirement age and social reform by raising labor participation. We have also cut taxes from 57% to below 46%, less than the EU average," Bajnai says.
A former financial consultant who took power with cross-party support—he does not belong to the governing Socialist Party— Bajnai has a full plate. Gross overspending compounded by a dysfunctional political system and failure to implement vital reforms pushed Hungary into the frontline of Central and Eastern Europe's economic crisis last November. As Hungary's difficulty raising capital mounted, the IMF stepped in with a $15.7 billion, 17-month stand-by facility, with the EU and World Bank committing a further $9.7 billion.
Bajnai takes solace from the "positive feedback we've received from international markets." This has been reflected in the 15% appreciation of the forint against the euro since April, a successful €1 billion bond issue in July and a recent J.P. Morgan report suggesting Hungary could push ahead of Poland and the Czech Republic in joining the euro.
With elections due next April, the big question now is what happens to Bajnai. Opinion polls show his personal-approval rating has jumped 9 percentage points in a month. Few will be surprised if the Socialists start imploring Bajnai to focus his salvation skills on their embattled party.