LATIN AMERICA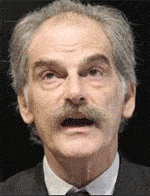 Lipsky: Sounds a warning.
When the meltdown in US subprime mortgages triggered forecasts of a possible US recession, unleashing global credit and money market volatility, Latin America proved to be relatively insulated from the debacle. Though initially shaken, the region's markets have rebounded quickly and remain attractive for investors.
A poll by ratings agency Fitch Ratings of Latin American banks and insurers found their exposure to US subprime-backed securities was minimal or non-existent. A report by Standard & Poor's presented similar findings. But much of Latin America's resilience is the result of stronger fundamentals, combined with a growing local investor base that has kept markets firm.
Claudio Loser, senior fellow at Inter-American Dialogue, notes that lower fiscal deficits or higher surpluses, low inflation and flexible exchange rates have shielded the region. "Contrary to many financial crises in the past quarter century, Latin America has not been at the center of this storm," comments Loser, a former head of the western hemisphere department at the IMF. "Interest rate spreads have increased but remain below the levels observed only 18 months ago; stock market values declined in dollar terms but are about 40% ahead of a year ago, outperforming the US and Europe; and international reserves are at a record $400 billion, about $100 billion above end-2006," Loser adds.
Citi retained its mid-2008 target for Brazil's Bovespa stock index at 70,000 while raising its end-2007 forecast to 57,000 from 54,000. Mexico, however, could be more vulnerable to a US economic slowdown, and Citi remains more bullish on Brazil's ability to weather the storm.
But some warn against allowing complacency to set in. "The change in external conditions underscores the need for the region to remain focused on making fundamental improvements that will generate the faster growth that will be necessary for meaningful poverty reduction, enhanced stability and increased resilience," John Lipsky, the IMF's first deputy managing director, warned in a speech in September.
Antonio Guerrero