Nicaragua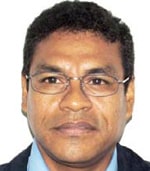 Guevara: Deal will put an end to lawsuits.
When Nicaragua offered commercial creditors a 95.5% haircut on $1.4 billion in commercial debt as part of a workout, the deal appeared to be more of a scalping. Yet creditors tendered more than $1.33 billion at 4.5% of the current value of their claims. The workout, arranged by Lazard Freres as financial adviser and Cleary Gottlieb as legal adviser, even garnered multilateral support.
With Nicaragua remaining the hemisphere's second-poorest nation, just behind Haiti, the government has benefited from debt relief initiatives. The debt workout was carried out with a grant from the World Bank's Debt Reduction Facility and financed by contributions from the governments of the Netherlands, Finland, Norway, Sweden, Russia and the United Kingdom, as well as from the net income of the International Bank for Reconstruction and Development. According to the Nicaraguan government, the workout will slash its public external debt to 57% of GDP from 161% of GDP reported in 2003, allowing for greater spending on poverty-alleviation plans and social programs.
This will put an end to lawsuits presented by commercial creditors and will contribute to normalizing our relations with the international financial community," says Nicaraguan finance minister Alberto Guevara. The government has been plagued by litigation since its most recent default in the early 1990s, before which it had offered creditors 8 cents on the dollar, but creditors had been unable to collect on any judgments.
Most creditors, mainly US financial institutions, joined the Nicaragua International Creditors Association to better negotiate with the government as a group. The association is led by Hans Hume, president of US-based hedge fund Greylock. The administration of president Daniel Ortega, who was voted back into office last year despite having overseen an economic debacle under the Sandinista regime of the 1980s, says it hopes that the workout will now lead to greater investment inflows, particularly in the energy, tourism and manufacturing sectors.