The International Finance Corporation (IFC) estimates less than a quarter of Africans have access to electricity, and those who do pay twice the average retail rate of users in other emerging regions.
By Antonio Guerrero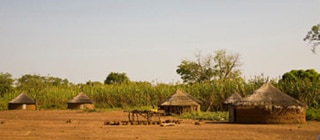 A report from research firm Frost & Sullivan says sub-Saharan Africa must increase its generation capacity by 270 gigawatts, for which the region needs to invest $563 billion over the next 25 years.
As part of an effort to close the supply gap, Standard Bank and the Industrial and Commercial Bank of China (ICBC) will provide an $825 million 20-year loan to expand a coal-fueled power plant in Botswana. The $1.6 billion Morupule B Power Station includes four 150-megawatt units. Part of the project will be built by China National Electric, an ICBC client, under a $970 million contract.
Nigeria is in early talks with the World Bank to secure financing to plug its budget deficit. Finance minister Mansur Muhtar says the deficit will be 3.02% of GDP, though private analysts predict it will be 6%. Falling oil prices and high public spending are the culprits for the shortfall, as oil accounts for 95% of government revenue. Besides seeking multilateral assistance, Nigeria wants to withdraw a $200 million contribution it made to the African Development Bank and hopes to collect nearly $2 billion in back taxes owed by companies. Standard & Poor's maintains a negative outlook on the country's BB- rating, as the rating agency is concerned over the government's reluctance to curb spending.
South African president Jacob Zuma has appointed Pravin Gordhan, former head of the country's tax authority, as the new finance minister. Gordhan, who boosted tax collection by SARS (South African Revenue Service), helped lead the nation's constitutional reform. He was also five-term chairman of the World Customs Organization. His predecessor, Trevor Manuel, was reassigned to head the new National Planning Commission. Zuma also created the new Ministry for Economic Development, headed by Ebrahim Patel, a veteran labor leader. There are questions as to how the three agencies will share power.