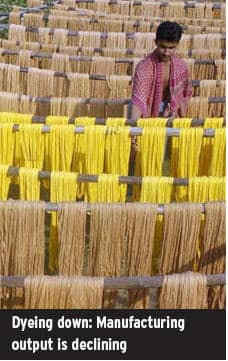 Just three months after the management of Satyam Computers, India's fourth-largest software company, confessed to accounting fraud, the company was acquired by Tech Mahindra, another Indian software company. Tech Mahindra, which is partly owned by British Telecom, prevailed in the bidding process, outbidding companies such as Indian engineering giant Larsen & Toubro and the global investment firm WL Ross. The company committed to providing new equity as well as making an open offer to existing shareholders to acquire 51% of the outstanding equity, for a total investment of $660 million. On January 7, 2009, Satyam Computers' founding chairman, Ramalinga Raju, confessed to inflating sales and cash holdings to the extent of $1 billion, which has been billed as India's largest accounting fraud. The new management will have to contend with various potential liabilities, including lawsuits filed by Satyam's US shareholders. The Indian government acted speedily after the fraud was revealed to replace the board of directors, arrest the management and arrange a sale of the company, largely to prevent loss of confidence in the company and avoid a large-scale defection of foreign clients.
Maintaining export momentum from India's software sector is crucial to the Indian economy as exports overall continue to shrink. For the year ended March 31, 2009, Indian exports totaled $170 billion. March saw the worst decline on record, with exports of manufactured goods dropping by 31% to $12 billion compared with the previous year. Imports, too, were lower, by 37% in March. Responding to both the weak export demand and tepid domestic markets, manufacturing output decreased by 1.4% for February, according to the Central Statistical Organization (CSO). However, government spending has resulted in orders for machinery and equipment growing by 10.4% during the January-to-March quarter.
The state of the economy assumes critical importance this month as the world's largest democracy conducts national elections to select the 15th National Assembly, or Lok Sabha, since independence in 1947. Early polling suggests that neither the Congress (I) party led by prime minister Manmohan Singh nor the opposition BJP party are likely to win a majority, and in all likelihood India will have another coalition government.
—Aaron Chaze