Amid expectations that the Russian economy had hit bottom, and despite a solid bounce in commodity prices since the beginning of the year, bad news continued to pile up.
By Kim Iskyan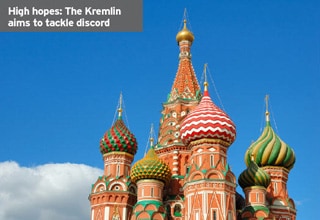 Industrial production shrank by 17% in April, following on from a 14.3% drop in the first quarter compared with the same period in 2008. Preliminary estimates suggest that GDP plummeted 9.5% year-on-year in the first quarter, and the Russian government indicated that it would cut its full-year growth forecast to negative 6%, from an earlier estimate of negative 2.2%.
Employment news was scarcely any more cheerful. Unemployment reached 9.5% by the end of the first quarter, compared with 7.9% at the end of 2008; an additional 3.6% of the workforce was reported to be working reduced hours and/or had wages reduced or left unpaid. The Russian media reported that the national statistics agency will cease publication of monthly unemployment data, apparently because the Russian government is anxious to limit continued negative news flow regarding unemployment figures. The Kremlin's ongoing anti-crisis measures remain focused on preventing social instability via increasing spending on social programs, supporting the banking sector and providing funds to large employers, particularly in one-company towns.
Gradually warming relations with the West were set back in early May as Moscow expelled two NATO officials from Russia in response to NATO's removal of two Russian officials from its headquarters on suspicion of spying. NATO and Russia had only recently resumed formal relations after they were cut off in the wake of the August 2008 war in Georgia. Meanwhile, an alleged coup attempt in Georgia, which local authorities said had been supported by Russia, threatened to further disrupt the already-frayed relationship between Georgia and Russia.