Romania's success so far at reforms has been answered by growing investment interest.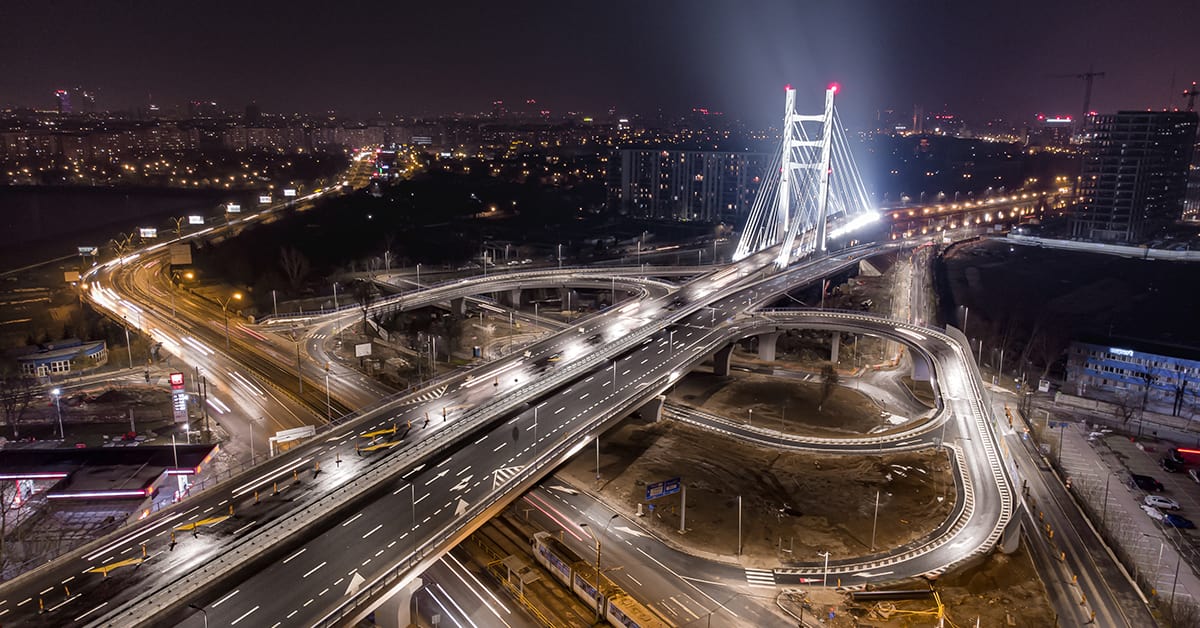 VITAL STATISTICS
Location: Southeast Europe
Neighbors: Bulgaria, Serbia, Hungary, Ukraine, Moldova
Capital city: Bucharest
Population (2023): 20 million
Official language: Romanian
GDP per capita (2021): $14,858
GDP growth (2022): 4.6%
Inflation (2022):16.4%
Currency: leu
Investment promotion agency: InvestRomania
Available investment incentives: There is a wide range of investment incentives including tax exemptions for reinvested profits, incentives for investing in industrial parks and for spending on R&D. State aid for investments in six free trade zones (FTZs), but EU regulations limiting state aid apply. FTZs offer customs and tax incentives. Government generally does not mandate local employment. No required localization for goods, technology or data. No excessively onerous visa, residence, work permit, or similar requirements inhibit mobility of foreign investors or their employees. Incentives to limit carbon emissions and promote sustainable practices. IT professionals eligible for certain income tax exemptions.
Corruption Perceptions Index rank (2022): 63 (out of 180 countries)
Credit Rating: BBB- (Fitch Ratings)
Political risks: The grand coalition between the Social Democratic Party, the National Liberal Party and the Democratic Alliance of Hungarians in Romania has worked surprisingly well since its formation in late 2021; but rivalries run deep and the potential for collapse is strong. Current coalition supports economic reform and a business-friendly environment. 
Security risks: Romania firm supporter of Kyiv in the Ukraine conflict. Historical rivalries with Russia could reignite as war intensifies further. Widespread concern that war may spread to Transnistria, Russian-backed breakaway region in Moldova which borders Ukraine. Would bring war nearly to Romania's doorstep. Violent crime rare; but theft, fraud and cybercrime common. Fraudsters may impersonate police officers. Poorly maintained, hazardous roads.
Pros
Member of the EU single market and NATO
Diversified economy
Rich natural resource base
Owns one-third of Danube River
The Black Sea's largest port, Constanta
Well-educated population
Well integrated into EU supply chains
Large beneficiary of EU funds
Respected pro-Western President Klaus Iohannis a force for stability
CONS
Despite hefty investment, infrastructure remains poor in rural areas
Although corruption and bureaucracy less of a problem than they were, challenges remain
Transparency International called it one of the "worst performers" in Europe in the fight against corruption
Weak enforcement of copyright law
Taxes can be high and complex
Big regional disparities remain between western Romania/Bucharest and much poorer east of the country
Low participation of Hungarian and Roma minorities, youth, and women in the economy
Sources: CIA World Factbook, Coface, EBRD, Fitch Ratings, International Monetary Fund, Transparency International, World Bank, World Population Review.
For more information, check out Global Finance's Romania Economic Report data page.
More than thirty years after the post-Communist transition, much of Romania's formerly locked-up potential has been realized. A well-educated population and a diversified modernizing economy strongly focused on IT and high-tech industry, logistics and energy—along with a strategic location on the Danube in Southeast Europe—have made Romania a magnet for foreign investors; and it continues to close the prosperity gap with the rest of the EU.
Back in 2010, GDP per capita in purchasing parity terms was 53% of the EU average; today it is 74%, with Bucharest and western Romania the two wealthiest regions and the biggest recipients of foreign direct investment (FDI).
"Romania has made good progress in maintaining a more stable and predictable business environment, and investors are responding accordingly," says Valentin Tataru, Romania analyst at ING in Bucharest.
Recent figures show FDI rising from the trough of 2020, when Covid-19 depressed inflows to below €3 billion (about $3 billion); in 2021 they more than doubled to €7.6 billion and, according to early figures from the National Bank of Romania, will top €10 billion for full-year 2022.
ING Bank expects 2023 GDP growth to slow to around 2.5%, reflecting the expected slowdown in the wider EU, with which Romania is closely and increasingly connected. The National Bank of Romania forecasts inflation will fall to 7% by end of 2023, against more than 16% at end of 2022.
"Romania's economy was relatively resilient to the war in Ukraine, surging inflation and rising interest rates last year," says Nicholas Farr, emerging markets economist at Capital Economics. "A robust performance was supported by strong wage growth and large fiscal support during the energy crisis."
Resource Strength
The country's relatively large natural resource base—after the Netherlands, it has more proven gas reserves than any other EU country—mitigates its vulnerability to the vicissitudes of the global energy market. Romania's Black Sea reserves are estimated at anywhere from 80-200 billion cubic meters, sufficient to cover domestic demand for at least 20 years. Surplus energy capacity enabled Romania to provide Moldova with 80%-90% of its electricity needs after its supplies were disrupted because of Russia's war in Ukraine.
Given the events of the past year, observers believe that Romania will soon step up large-scale investment in its energy sector. This would be spearheaded by OMV Petrom, the Romanian national oil company that resulted from the 2004 takeover of Romania's Petrom by Austrian-controlled OMV and has now become the largest energy company in Southeast Europe.
"I think there is now the political will to proceed with developing more of Romania's Black Sea gas reserves," says Federico Barriga Salazar, Romania analyst with Fitch Ratings, "And Romania is well positioned to be Southeast Europe's gas hub by the middle of the decade."
In an investment-attractiveness survey in mid-2022, EY found that "businesses are trusting Romania more than ever, with companies like DeLonghi, Coca-Cola and Continental significantly increasing their operations."
EY suggested that Romania prioritize supply chain and logistics, a strength, support its small and midsize enterprises—with a focus on environmental policies and sustainable business practices. Besides carbon-based fuels, Romania has great potential in renewables, especially biomass, wind and solar. The Ministry of Energy says the current target of 30.7% renewable energy by 2030 will be significantly increased under the National Energy and Climate Plan. The renewables sector is to receive a large share of the €1.6 billion devoted to energy under Romania's National Recovery and Resilience Plan, with foreign investors expected to play a big role.
Modifications made by Romania's government to the foreign investment laws last year—which among other things will establish a special body to scrutinize investments by non-EU entities in 13 sectors deemed essential to national security—met with approval in the business community. "The authorities seem to have learned the lessons of the past," says Barriga Salazar. He says the commitment to reforms urged by both the International Monetary Fund and the EU have ensured a largely uninterrupted flow of funds disbursed under the EU's Recovery and Resilience Facility, estimated to be worth the equivalent of 12.5% of GDP in 2021-2026, vital given the country's large current account and fiscal deficits.
"Without these funds, a large macro adjustment would be needed," he says.
Romania's new commitment to reform has not gone unnoticed by currency and bond markets, with the Romanian leu one of the most stable emerging European currencies. According to ING, "Romanian government bonds (ROMGBs) have become rock stars within the CEE region."
The Ministry of Finance "has taken advantage of record demand and good market levels to secure nearly 30% of ROMGBs issuance … since the beginning of the year," said ING in a note to investors on February 7. "On the local currency side, this is by far the most within the CEE region, which together with a heavy cash buffer puts [Romania] in a comfortable position."
What might the future hold? Expect to see more homegrown champions in the IT and tech sector as companies follow the lead of the likes of UiPath, the software and robotics company founded in Bucharest in 2005 before going on to raise $1.3 billion in an initial public offering (IPO) on the NYSE in April 2021, one of the largest software IPOs in US history.
So where are the clouds? Demo-graphics—in a country that lost nearly 5% of its population in the 10 years up to 2021, and where the decline in the working age population is likely to continue—is another headwind to long-run growth prospects.
"Our main concerns regarding foreign investment are now less related to corruption and business transparency and more to the job market situation," says ING's Tataru. "Finding suitable workers is increasingly a real challenge, particularly in manufacturing."
But that need is itself a reflection of Romania's success in attracting investment, particularly from big multinationals, many of whom have relocated from other CEE countries. Romania is also expected to be a big beneficiary of near-shoring, as producers move their supply chains away from China and closer to home.
"We understand existing investors are generally very happy," says Fitch's Barriga Salazar. "The trick for Romania now is to build on this and pull in new investment."