MILESTONES: RUSSIA
By Kim Iskyan
After a 19-year process, on August 22, Russia finally became a full-fledged member of the World Trade Organization.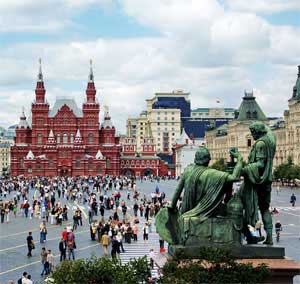 Russia expects long-term benefits from WTO membership
Accession will have little impact in the short term, but the long-term effects—for economic growth and the investment environment—will be substantial. Accession may also reduce the risk premium investors generally assign to Russian assets and help bring about greater capital inflows and investment.
In the big picture, WTO membership could bring about incremental GDP growth of 1% to 3%, according to the World Bank. Part of the positive impact will stem from lowered import taxes. On a weighted average basis, tariffs will fall from 12.4% to 6.5%, according to World Bank researchers. A raft of reforms, many of which were already under way before accession, will have a substantial effect on growth—including customs administration, rights of market access, the treatment of foreign investors, intellectual property rights, agricultural subsidy restraints and other measures.
The sectors of the Russian economy that will probably benefit the most are consumer products and services. The cost of imported goods will decline, resulting in stronger demand. Construction should also be bolstered, thanks in part to lower prices for imported machinery and equipment.
Anticipation of WTO accession has also pushed the Russian government to broaden and deepen its support of those sectors of the economy, such as the automotive, agriculture and insurance sectors, which stand to lose the most from Russia's joining. Russia negotiated long compliance periods for a number of sectors, during which time these industries will receive government incentives to help them become internationally competitive. The oil and gas sector, which accounts for the lion's share of Russia's GDP, is outside the purview of the WTO.