NEWSMAKERS
By Luca Ventura
Lazar Krsti has a daunting task ahead: saving Serbia from a debt crisis. A Yale graduate with no party affiliations or political experience, the 30-year-old McKinsey associate is expected to consolidate public finances and prompt economic growth as the country's new minister of Finance, the youngest ever to take the post.
Appointed late in August by head of the cabinet and leader of the Socialist Party, Ivica Dai, Krsti has been described by his political backers as a prodigy and a winner, but it will take more than a good résumé to successfully implement necessary changes.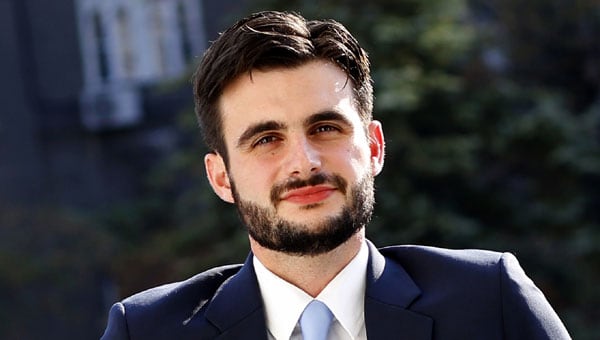 Tough road ahead for 30-year-old Krsti in the fight to cut the fiscal deficit
As the government prepares to join the European Union and win a loan deal with the International Monetary Fund, much skepticism surrounds the newcomer, who has already promised to reduce the budget deficit to 4% of GDP by the end of the next year.
"Mr. Krsti [may] have a lot of economic knowledge acquired from good US schools," says Predrag Bjeli, professor of international trade at the University of Belgrade. "But he lacks familiarity with the Serbian economic system, which is very complicated and difficult to change, especially for a total outsider."
Bjeli's colleague, economics of industry professorLjubodrag Savi, agrees: "Krsti is expected to perform miracles, but soon enough he will face resistance from the wealthiest Serbs, not used to paying taxes, and from redundant employees in the public administration."
Cutting the fiscal deficit under these circumstances will prove especially hard. "Serbia has to provide at least one billion euros to service interest on debt, which constitutes around 3% of GDP, while its growth in the last several years moved in the range between -3% to +2%."
The next few months will make or break the new Finance minister, Savi says. "It is not the first time that the ruling party relies on nonpolitical figures who studied in the West, but they all were used up relatively quickly, traveling the road from saviors to personae non grata." A luxury that the Dai's government can no longer afford.