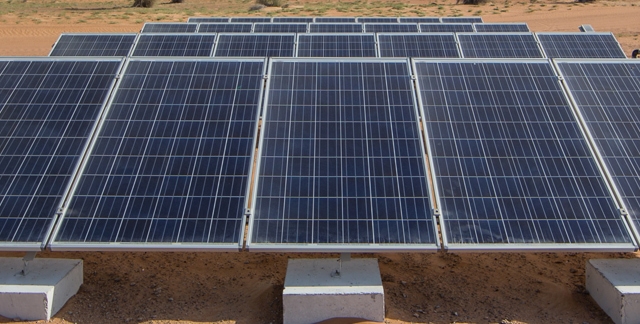 The cost of producing solar power has fallen sharply in the past five years—so much that in some cases it can be half the price, or even less, of power from conventional sources such as natural gas. Experts predict solar's cost will fall even more.
"A few years ago, viable projects were possible only with public aid," says Íñigo Malo de Molina, Andean regional general manager for Spanish photovoltaic group Solarpack. "[Since then] renewable technologies evolved to the point that in the most recent auctions they were the most competitive." Technology improvements have reduced the cost of producing solar energy in the world's sunniest locations, while strong competition has facilitated gains in efficiency, pushing the price barrier down.
A record low of $29.90 per megawatt-hour for solar energy, set in the spring in Dubai, was surpassed in August by a price of $29.10 per MWh clinched by the Spanish photovoltaic group Solarpack for a 20-year retail contract beginning in 2021. The record was broken again in September, at an auction by state-owned Abu Dhabi Water and Electricity Authority, with a record bid of $24.20 per MWh through a joint offer by China's JinkoSolar Holdings and Japan's Marubeni. The two companies did not confirm their bid, which is still under consideration by the state utility.
To put these prices in context, the cost of producing electricity from a US natural gas power plant is estimated at around $56 per MWh. In other parts of the world, natural gas prices are generally higher.
"The Solarpack experience in Chile and Peru in the last eight years gave us a great deal of knowledge on the best areas to place plants," says de Molina. "I am sure that solar energy will also be the most competitive in future tenders and that low-cost, long-term energy is here to stay."
One element that contained cost in Chile was built into the 20-year power purchasing agreement: power delivery is set between 8 AM and 6 PM, relieving the producer of the obligation to store it for night use. Experts predict that future progress in energy storage costs will support another price revolution.