NEWSMAKERS: INDIA
By Luca Ventura
Often labeled arrogant and brusque, India's finance minister, Palaniappan Chidambaram, is not the most popular politician within his own Congress Party and not much in the public eye.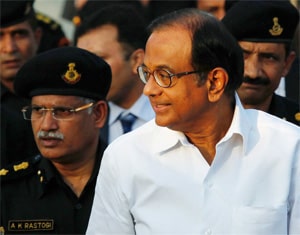 Chidambaram's new ministerial appointment sparked a stock market rally
Photo Credits: REUTERS / DANISH SIDDIQUI
However, few question his skills. The 66-year-old attorney and Harvard Business School scholar, who has held the finance ministry post twice in the past, comes into the job with an excellent track record. During his previous tenure, from 2004 to 2008, India's GDP averaged around 9%, compared with 5.3% in the first quarter of 2012, and the budget gap narrowed to an unprecedented 2.5%, in sharp contrast to last year's 5.8%.
Hailed by investors as the only solution to the country's slumping economy, Chidambaram's July 31, 2012, appointment set off a rally in the BSE Sensex, quickly erasing many concerns related to the worst energy blackout in India's history, which, coincidentally, had begun just the day before.
During his first media appearance a week later, the new minister showed every intention of maintaining the strong investor momentum. "Since investment is an act of faith, we must remove any apprehension or distrust in the minds of investors," said Chidambaram to reporters, pledging at the same time to help push down the cost of borrowing, increase capital expenditure and clarify tax laws.
His words triggered a surge in the stock market, but also some calls for caution. "There is no question about his capability," says Andrew Kenningham, senior global economist at London's Capital Economics. "However, the economy is growing much more slowly than expected, making it very difficult to manage the budget." Meanwhile, corruption and bureaucracy will continue to hold back the granting of licenses and approvals for foreign direct investment. "It is a big improvement to have Chidambaram in the job," concedes Kenningham. "But investors will eventually grow skeptical if they don't see action."