MILESTONES: CAMBODIA
By Thomas Clouse
Cambodia's Phnom Penh Water Supply Authority (PPWSA) became the country's first domestically listed company in April after launching a $20.5 million IPO.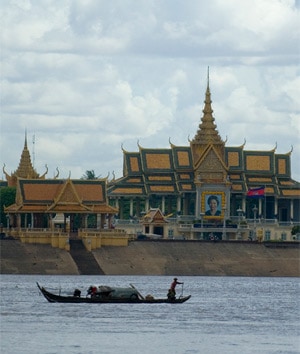 Water Supply Authority is first to list on Cambodia Exchange
The company released only 15% of its total stock in the offering, with 85% remaining under the ownership of the ministry of economy and finance. Tong Yang Securities (Cambodia), the local subsidiary of a Korean securities firm, acted as the sole underwriter, bookrunner and lead manager.
Although the company set aside shares for employees and for domestic investors, foreign investors received more than half of the shares in the initial book-building phase. That phase was significantly oversubscribed, with domestic and foreign investors getting only 10.2% and 5.1% of the requested shares, respectively. The company offered more shares, 27% of the total available, in the subscription phase before trading began on April 18.
PPWSA is one of the country's most successful companies. It has earned recognition from organizations including the Asian Development Bank and the Stockholm Water Foundation for its service quality and business performance. Last year, PPWSA reported unaudited net profit of KHR32 billion ($8 million), an increase of 4.9% over 2010.
The Cambodia Securities Exchange is a joint venture between the ministry of economy and finance and the Korea Exchange, which operates Seoul's primary stock market. CSX officially opened last year, but PPWSA is the first company to list shares on the exchange. Two more state-owned companies, Telecom Cambodia and Sihanoukville Autonomous Port, are planning on listing in coming months. Some private companies have also expressed interest.
Regulators and securities companies are eager to involve more companies, setting up training sessions for company executives as well as for private investors. Cambodia's economy has grown quickly in recent years, averaging almost 8% annual growth in the decade from 2001 to 2010, largely driven by an increase in new businesses. According to a March economic survey from the country's statistics bureau, more than 36% of Cambodia's business establishments began operating after January 1 of 2009. The CSX, if successful, will facilitate the growth of these and other new companies in coming years.