The Caribbean's economies are expected to improve this year on the back of growth in tourism, but the economic climate remains frail with the drop in oil prices proving a mixed bag for countries in the region.

---
With a little help from lower oil prices and an increase in tourism from the United States, most Caribbean economies are expected to get a boost in 2015, with a good rate of economic expansion, especially the Dominican Republic and Jamaica. However, the region remains weak, with only a few small countries able to attract foreign direct investment. Public debts are large, infrastructures are poor, and unemployment is high. The trade pact under which Venezuela provides oil to various countries is also under strain.
"The Caribbean region is obviously going to benefit from lower oil prices and better economic perspectives in the United States," said Andrew Powell, economist and principal adviser in the research department for Latin America and the Caribbean at the Inter-American Development Bank. "But they still have the usual challenges, such as high debt and, in some cases, still large fiscal deficits." A major drawback for the region remains the threat of hurricanes and storms, which are able to destroy these small economies in a matter of seconds—a possibility which has increased in recent years as a consequence of climate change.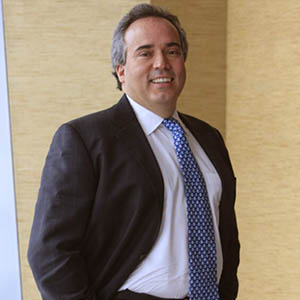 In the past 20 years, the Caribbean has often stagnated, with low economic growth, high debt, low competitiveness and high unemployment: The countries that largely depend on tourism have seen average economic growth of less than 2% a year since the mid-1990s and less than 1% in Jamaica.
The Jamaican case is interesting, as it shows improvement. The International Monetary Fund forecasts that Jamaica's GDP will expand by 2% this year and the next, staying above the 1.8% estimated for 2014. The IMF praised the island's ability to correct its high public deficit and to maintain a high level of a consistent and large primary surplus. The Dominican Republic is also experiencing a golden period. After a jump of 7% in 2014, its GDP is expected to rise well above 4% this year and next, according to Consensus Economics, an economic forecasting and analysis firm.
The IMF predicts that the economy of Haiti, which with the Dominican Republic and Cuba is one of the most populous countries in the region, is expected to expand by 3.7% this year after reporting preliminary growth of 3.5% to 4.0% in 2014. Among the three countries, Haiti, with a GDP per capita of under $700, remains by far the poorest. But all three are very dependent on Venezuela and Petrocaribe, an alliance most of the Caribbean countries reached with Venezuela in 2005 to purchase oil on the condition of preferential payments.
OIL PRICE SHOCK
"Lower oil prices are going to be more significant for some countries and less for others in the region," says Marla Dukharan, group economist for Royal Bank of Canada's Caribbean operations in Trinidad and Tobago. "For those who are members of the Petrocaribe, the benefits will be less evident than for others." The Bahamas, the Dominican Republic, members of the Eastern Caribbean Currency Union, Guyana, Haiti, Jamaica and Suriname and, under slightly different conditions, Cuba, are all members of Petrocaribe. The Petrocaribe trade pact was structured with different shares of up-front payments depending on the price of oil. There is the risk that as the price of oil falls, payments will have to be made in advance, putting some short-term pressure on the economies of the participating countries. Petrocaribe member countries pay 40% up front when the price is over $100 per barrel, 50% upfront when the price is between $80 and $100 per barrel, and 60% when the price is between $50 and $80, with full payment up front when the price is under $50 per barrel, Dukharan explains. So with prices around $50 a barrel in April, in the short term countries are actually paying more than last year, she says.
With Venezuela's economy struggling, the actual delivery of oil to the Petrocaribe countries also fell in recent months. According to a study presented in March by Barclays, Venezuela's oil deliveries to the country beneficiaries of favorable oil agreements has declined by 50% since 2012. Even Cuba, "the most important ally of the Venezuelan government, is receiving almost half the oil it once received," the study says.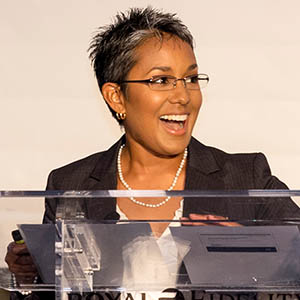 The deal between Venezuela and the Caribbean countries could soon come to an end with economists saying that Petrocaribe cannot be sustained for long by the ailing Venezuelan economy. "I do not understand how a country that is facing such a harsh economic time and high unemployment as Venezuela, can give away oil to countries with as high a level of growth as the Dominican Republic'' said Alejandro Grisanti, one of the authors of the Barclays report. "This does not apply to the Dominican Republic, but for some countries in the region it is like the poor are subsidizing the rich."
If Petrocaribe was suspended, the risk for some poor countries in the region, like Haiti, could be significant. At an Atlantic Council discussion in March, US secretary of state John Kerry stated that "if Petrocaribe were to fall because of events in Venezuela, we could wind up with a serious humanitarian challenge in our near neighborhood."
For some countries, like the Bahamas, the largest impact on GDP growth this year is expected to come from an influx of tourists. After delays, a $3.5 billion Baha Mar resort should finally open its doors in May, boosting employment and tax revenues in the Bahamas, where the population is 347,000 and nominal GDP stands at $8.2 billion. The country has a high level of public debt and risks a ratings downgrade. According to the Caribbean Development Bank, in 2015 the region should expand at a pace of around 2%, with most of the 19 countries of the group growing between 1% and 3%. "Regional heavyweight Trinidad and Tobago is expected to stay in that range," the bank stated, but others fear that its role as a major oil exporter could push it into recession.
CUBA: Beyond Cigars And Tourism
Cuba may be on the verge of something big. In the thawing of its diplomatic and economic relations with the United States, there is the promise of an expansion of its private sector that goes well beyond the process started since Raul Castro took power. But do not ask Cubans whether they consider it likely that their economy—the largest in the Caribbean region—will become richer as a result of its new-found accord with the United States. They learned skepticism the hard way during years of twists and turns in the country's economic policies, said Ted Henken and Archibald Ritter during a presentation of their book, Enterpreneurial Cuba: The Changing Policy Landscape, in New York in April.
These days, almost 25% of Cuba's labor force works in the private sector, including small businesses, farms and cooperatives. Like Raul Castro, Ritter, a research professor at Carleton University in Ottawa, believes that there is no going back now for Cuba in the wake of its new entente cordiale with the US. A temporary legal reform of cooperatives is expected to become permanent as the state is transforming some small state business sectors—from transportation to hairdressing—into cooperatives. "The policy will be stable for a period of time until Raul leaves the scene, states Ritter.
But what will happen in 2018 when Raul Castro's second term ends? Expectations that it could mark the end of the Castro era in Cuban politics are uncertain. Since US president Barack Obama restored diplomatic relations with Cuba last December, some chartered flights have commenced between the island and its largest neighbor. However, mass tourism still appears to be a distant prospect, as only qualified travelers, including journalists, members of humanitarian missions and people with family ties in Cuba, are allowed into the country until Congress approve a US-Cuba accord—a tricky step, given that Congress is at odds with the president over this rapprochement. [As Global Finance went to press, president Obama announced plans to remove Cuba from the list of states that sponsor terrorism.]
Anticipating a boom in tourist demand though, Airbnb, the home and room rental company, listed in April more than 1,000 accommodation alternatives in Cuba, ranging from colonial homes near the Malecón, a broad esplanade, roadway and seawall which stretches for 8 km in Havana, to villas with private swimming pools in Santa Maria del Mar, a sandy beach situated 12 miles east of Havana.
Economists expect that interest from the United States will encourage growth in tourism and the economy. Marla Dukharan, group economist for Royal Bank of Canada's Caribbean operations in Trinidad and Tobago, sees an expansion of up to 3.5% in Cuba's GDP for this year, from estimated growth of 2.8% in 2014. There is, however, the risk of a slowdown in Cuba's major political ally, Venezuela.
But the real question for Cuba is whether it will be able to expand beyond tourism into an emerging economy that can attract interest from abroad. Good options, according to Ritter and Henken, are Internet coding and programming. "It is ironic," said Henken, "because Cuba has the worst Internet connection in the world but a very good coding school."