MILESTONES: LAOS
By Thomas Clouse
The Lao People's Democratic Republic will take the final step in its 15-year campaign to join the World Trade Organization (WTO) this month when the country's legislature ratifies its membership agreement.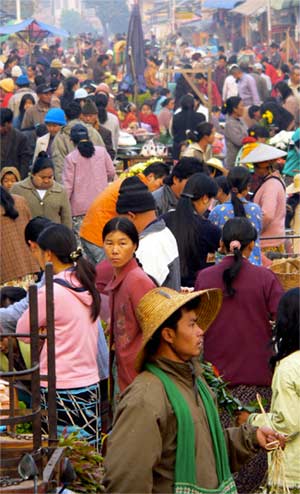 Laotian trade will grow with WTO membership
Photo Credits: LAOS: LITECHOICES / Shutterstock.com
The small, landlocked southeast Asian nation will become the 158th member of the WTO and the final country of the Association of Southeast Asian Nations (ASEAN) to join. The WTO approved Laos's application in late October, and the country will officially join 30 days after the government ratifies its membership agreement.
Laos's economy has grown at an average rate of 8% since 2006 and will likely expand by 8.3% this year, according to estimates from the International Monetary Fund. Agriculture is still the primary industry, accounting for more than 30% of GDP and around 75% of employment. Mining and hydroelectric projects have contributed much of the recent growth.
Despite rapid growth, the country's entry into the WTO is not generating as much excitement among investors as that of its neighbors, such as Vietnam, which joined in 2007. Laos is much smaller, with a 2011 GDP of only $8.3 billion and a population of 6.2 million. By comparison, Vietnam's GDP and population totaled $122.7 billion and 89.3 million respectively last year.
Foreign investors have also complained of inconsistent policies. A Macau-based investment firm filed charges in an international settlement court against Laos's government in August over confiscated assets. Laos ranked 154th of 182 countries evaluated in Transparency International's Corruption Perceptions Index last year.
Laos's WTO accession will likely improve the regulatory environment. According to a WTO press release, the government of Laos enacted more than 90 laws and regulations in preparation for its membership. Alexandra Sander, writing on the Center for Strategic International Studies' CogitAsia blog, explains, "Where Laos stands to gain the most from its accession is in developing a stronger legal system and institutions necessary to achieve integration into the global economy."