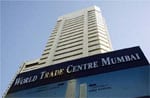 Open for business: "Off-limits" investment sectors opened up.
The Indian government revised its foreign investment policy guidelines in mid-February, with a changed methodology for computing foreign equity holdings in Indian companies. According to the new guidelines, any equity held by an Indian company (defined as 51% owned by resident Indian nationals) will be counted toward the Indian portion of equity in any joint venture. This revision of the methodology now effectively opens up to foreign investment all sectors of the Indian economy, including those formerly off-limits to foreigners, such as multi-brand retailing. Under the new methodology, if the foreign company owned less than 51% in an Indian company that in turn invested in any sector that currently has foreign investment limits, the investment made by the company would be considered an entirely Indian investment. The government is hoping this major policy change will help bring additional foreign capital into several sectors such as telecommunications and retailing.
The decision to liberalize FDI comes as capital inflows continue to decline sharply. Between April and September 2008, average monthly inflows were $2.9 billion, and India was headed for a record year. However, in October and November the average dropped to $1.25 billion a month. For the first eight months of fiscal year 2008-2009 (April-March), for which numbers have been released, FDI volume was $19.7 billion against $24.5 billion for the entire previous year.
India's market regulator, the Securities and Exchange Board of India (SEBI), is also working to ease the pain of the current global slowdown by modifying corporate takeover regulations, with the aim of making it easier to sell a controlling stake in a distressed company. The new regulations state that anyone taking over a company whose board of directors has been ousted by the government will be exempt from making the mandatory open offer to buy out minority shareholders. According to Indian media reports, this move is aimed at helping Satyam Computer Services' shareholders. Satyam was hit by revelations of a $1 billion accounting scandal in December 2008 and is facing potential lawsuits in the United States and India—as well as dealing with nervous clients and employees.
Aaron Chaze