NEWSMAKERS
By Kim Iskyan
On February 21, Zimbabwe president Robert Mugabe turns 90 years old. Mugabe is one of Africa's last old-school dictators. But he's proving, even in his old age, that he may be able to change—for the better.
An avowed Marxist when he became president in 1980, Mugabe has spectacularly failed by most standard parameters of governance. He's stayed in power through electoral fraud and by inflicting violence and terror on his own people. In the decade ending in 2008, Zimbabwe's economy shrank at an annual rate of 6.1%. During that time, the country suffered the worst hyperinflation since wartime Germany.
In 2009, Zimbabwe adopted the US dollar (along with a handful of other foreign currencies) as official tender. Since then, growth has averaged nearly 8% per year, with GDP of around $11 billion in 2013. The country's small stock market—with a total market capitalization of nearly $5 billion—was one of the best-performing in the world in 2013, rising 33%.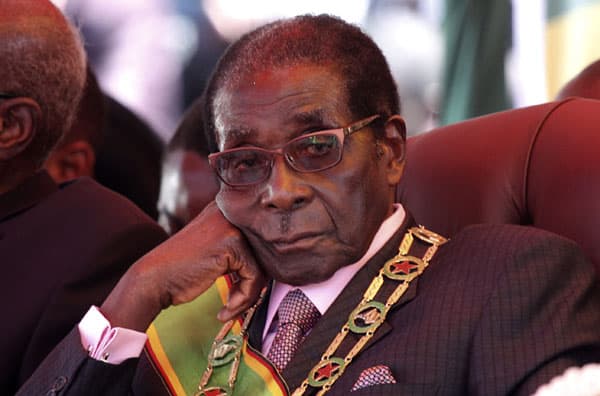 Can an aging leopard change its spots?
Zimbabwe's 12.5 million people live in what could be an extraordinarily wealthy country. Despite poor infrastructure and decades of underinvestment, the country is the world's second-largest producer of platinum, the fourth-largest producer of palladium and the fifth-biggest producer of diamonds.
Ironically, dollarization may be forcing Mugabe to contemplate change. With no control over monetary policy, the government has been unable to prevent a crippling liquidity crunch. Banks have no cash to lend, threatening economic growth. So the government is in the midst of a charm offensive to draw in investment, particularly to the mining sector. But Mugabe's proven disregard for private property rights is a big discouragement to investment.
Meanwhile, periodic rumors that Mugabe is ill feed the Harare parlor game of guessing how much longer the wily survivor will be around. Vice president Joice Mujuru is widely thought to be in the pole position to succeed the president. But Mugabe has been consistently unpredictable—why should his decision to retire be any different?