BUYING SPREE TO CONTINUE FOR ICONIC US BRANDS
By Antonio Guerrero
Brazilian billionaire Jorge Paulo Lemann of 3G Capital continued his buying spree of major US consumer brands, this time joining forces with Berkshire Hathaway's Warren Buffett in a $28 billion acquisition of packaged-foods producer Heinz. The deal marks the largest-ever US packaged-foods industry transaction.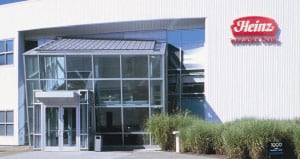 The 73-year-old former Brazilian tennis champion and Harvard graduate had most recently acquired the Burger King fast-food chain for $3.3 billion in 2010. In 2008 he led the $52 billion cash takeover of US brewer Anheuser-Busch. Lemann entered the financial sector when he founded Brazil's Garantia investment bank in the 1970s, which he sold to Credit Suisse First Boston for $675 million in 1998. While Lemann is expected to continue his aggressive US spree for iconic brands, observers feel his success will also push other Brazilian investors to follow suit.
China was the leading investor in Brazilian M&A between 2009 and 2012, according to a Credit Suisse report. Investments by Chinese companies were $21.5 billion during the period, accounting for 16.1% of the total. US companies ranked second behind China, with 15.6%.
Brazil may be poised for a series of interest rate hikes this year, as finance minister Guido Mantega says the country's inflation rate will be the government's priority. Although the official inflation target stands at 4.5%, with a two-percentage-point range in either direction, the annualized rate has topped 6% this year. Mantega continues to support using monetary policy, and not the foreign exchange rate, to tackle the problem. Inflation ended 2012 at 5.8%, and a poll of local bank economists shows it is expected to end 2013 at 5.7% and 2014 at 5.5%. The benchmark Selic interest rate remains at a record low 7.25%, as authorities attempt to restart economic growth.
Despite stimulus measures and Mantega's 4% growth projection, GDP grew by a meager 0.9% last year (the lowest since 2009's 0.3%). Mantega, unfazed, predicts growth will be as much as 4% this year.