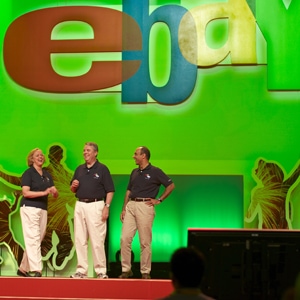 Ten years before Jeff Bezos left a New York hedge fund to start selling books over the Internet out of his garage in a Seattle suburb, Jane Snowball, a 72-year-old grandmother in the northeastern English city of Gateshead typed on her television a grocery list to send to a local Tesco supermarket. Snowball had broken her hip and couldn't walk to the store. One of the most innovative ideas of the last 30 years was born out of a necessity.
This was the world's first "teleshopping" system, an invention of the late Michael Aldrich, a British entrepreneur and then CEO of Rediffusion Computers. In 1979, Aldrich envisioned a real-time transaction system to order groceries and have them delivered. He connected a domestic television to the store's computer using Videotex technology via a telephone line.
"I remember [Aldrich] talking about the birth of ecommerce. He was walking his dog in the Sussex woodland and regretting the necessity of driving to the supermarket," says Asher Rospigliosi, principal lecturer in ebusiness at the business school of the University of Brighton, which keeps the Michael Aldrich Archive. "Michael followed his vision of home shopping through a 'teleputer,' a way of using the ordinary television as a computer; in the era when almost nobody had computers at home, he turned to the needs of the less able."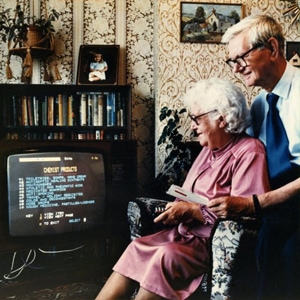 The era of "shopping from a distance" had started. In 1994, Bezos founded his online shopping company, "Cadabra," and later named it after the Amazon River. The following year, Canadian Mark Fraser purchased the first item—a broken laser pointer—listed by eBay founder Pierre Omidyar on his new website. Fraser wanted the pointer for work. He was an electronics buff and thought he could repair it.
Worldwide ecommerce sales are now expected to reach $2.9 trillion in 2018 compared to $1.9 trillion in 2016, according to statista.com. After the Internet, mobile phones have added a new wrinkle. "Consumers have a store in their pocket," says Oliver Chen, managing director and senior equity research analyst at Cowen & Co.
However, a 100% transition from bricks to clicks is unlikely, as physical stores continue to play an important role. The future looks fluid, and currently involves connecting online orders with in-store pickup, self-checkout and augmented reality. The Internet of Things and artificial intelligence are still in their early years. The priority is to provide shoppers simplicity, quality and convenience—whether online or offline.
"The underlying issue is how to answer the demand: I want what I want, where I want it and when I want it," says Chen. "Customers don't really care about retailers, they just want the stuff."
In the US alone, ecommerce penetration as a percentage of total retail sales has more than tripled to 8.3% at the end of 2016 from 2.7% in early 2006, and is expected to reach 14% by 2022, according to research from Cowen. Yet China has already surpassed the US as the world's largest ecommerce market, according to Forrester Research. Latin America and the Middle East, as well as South Africa and Nigeria, are also on the radar of retail brands.
"There are a lot of opportunities," Chen says. "There are a lot of frontiers."
---
---
---
---