The creation of an African free-trade area is the first step towards a pan-African single market of1.2 billion people.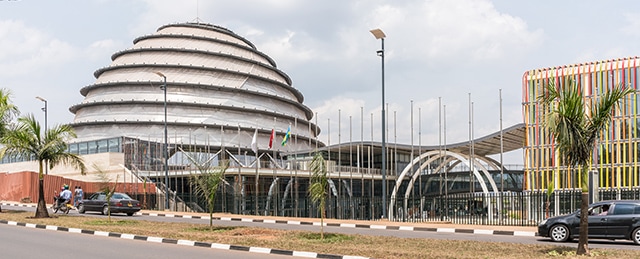 Intra-African trade is on the rise, and it could receive a powerful boost from the agreement by 44 African countries at a summit of the African Union (AU) in Kigali, Rwanda, last month to establish the African Continental Free Trade Area.
The agreement to cut tariffs and promote economic integration bucked the protectionist trend developing in other parts of the world. It was the first step toward what could become a pan-African single market of about 1.2 billion people.
The parliaments of 22 of the countries must ratify the agreement before the trade deal comes into effect. AU officials say they are confident this will happen by the end of 2018.
The agreement has been billed as a move toward a single market that will bring down costs and boost competition across the continent, economists at London-based Capital Economics said in a recent report. "We stress, however, that this was only one small step in a very long process," they added.
To get the ball rolling, the first Intra-African Trade Fair will be held in Cairo in December, which could bring together more than 1,000 exhibitors and generate billions of dollars in trade deals. Intra-African trade was about $170 billion in 2017 and accounts for about 15% of the continent's trade, according to the African Export-Import Bank. This compares to 19% in Latin America and 58% in Asia.
A second round of negotiations will be held at a later date to cover investment, competition policy and intellectual property.
The celebratory mood in Kigali was dampened by the failure of Nigerian President Muhammadu Buhari to attend the extraordinary summit. Buhari commented on Twitter: "We will not agree to anything that will undermine local manufacturers and entrepreneurs, or that may lead to Nigeria becoming a dumping ground for finished goods. Our continental aspirations must complement our national interests."
The agreement commits countries to removing tariffs on 90% of goods, with the remaining 10% to be phased out later. AU officials expressed confidence that all 55 African countries will come on board eventually.