Inside Sibos | Day 1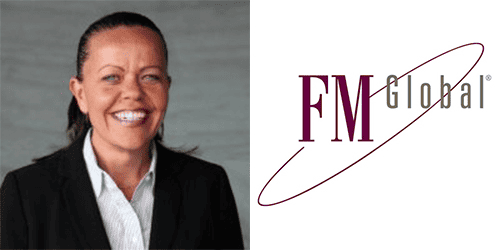 ---
In the the run-up to Sibos, Global Finance spoke with Joy Cave, vice president and treasurer of international property insurer FM Global, about how the firm measures and manages relationships with its transaction banking partners and how that has changed in light of market and regulatory developments in recent years—both key topics of discussion for corporate treasurers attending SWIFT's Sibos conference in Boston this week.
Global Finance: Have you changed your core group of transaction banking partners in recent years? If so, what drove it? How did risk/restructuring at the banks themselves affect decision-making?
Joy Cave: Our core group of transaction banking partners has remained the same in recent years and we have developed strong relationships with each of them. As a best practice, we assign a separate cash management function to each banking partner (e.g. disbursement, receipts, etc.) and to mitigate the impact of bank restructuring, we are set up to perform all the cash management functions from any of our core banking partners. In addition to the diversification of our banking partners, we monitor their agency ratings to ensure they are rated at a level that validates their strength.
GF: How do you review/manage/measure share of wallet between banking partners? Has this changed in recent years, and if yes, why?
Cave: When selecting our banking partners we take into consideration various factors including but not limited to:
The bank's ability to provide access to capital.

The bank's ability to service our global operational needs.

The ability and consistency over time of providing quality customer services, such as giving us new ideas and acting as trusted advisers in areas like foreign currencies, global economic challenges, interest rates, new technologies, cash management products and services.
This has been our standard criteria over the years.
GF: What are your biggest concerns/risks around banking partners/counterparties, and how do you manage those risks?
Cave: A technology failure is one area of concern when it comes to our banking partners. To mitigate and manage that risk, we assign separate cash management functions to our selected banking partners with the ability for any of our core partners to take over all functions if necessary.
Additionally, our banks were selected strategically to cover FM Global's operations in USA, Canada, Europe, and Asia Pacific. These banks are organized in stable government jurisdictions and have developed very strong business continuity plans, which give another level of security.
GF: In recent years, have you seen any changes in the service level/relationship management/share of wallet that your banking partners provide? From your perspective, what has driven that?
Cave: In the last few years, we have experienced some changes in service levels specifically as it relates to banking and regulatory matters in Latin America, Colombia, and Mexico.
In the next couple of years, we foresee changes around short-term investment accounts as a result of the new US Money Market Fund Regulations approved by the SEC.