FDI Reforms Get Parliamentary Approval
By Aaron Chaze
Both the lower and upper houses of India's parliament voted during the first week of December to allow foreign direct investment in India's domestic retail sector—a major win for prime minister Manmohan Singh.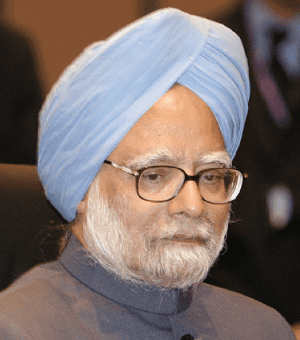 Manmohan Singh scores retail investment victory
Foreign multibrand retailers such as Tesco can now acquire up to 51% of Indian retailers. The parliamentary vote is nonbinding on the government; parliament was expected to continue with its reforms policy even if it lost. It is up to each state government now to decide whether it wants to implement the policy.
Goldman Sachs' chief Indian economist recently ventured that Indian GDP growth should increase to 6.5% in 2013 and to 7.2% in 2014, driven by a pickup in government investment spending and an improving liquidity. A lack of investments in the current year has led to a decline in GDP growth rates from 6.5% in 2011 to 2012 to 5.5% in the April-to-June quarter of 2012, 5.3% in the July-to-September quarter, and approximately 5.2% for the October-to-December and January-to-March-2013 quarters. However, Planning Commission data for the July-to-September 2012 quarter show that gross fixed-capital formation has already increased by 4.1% year-on-year, against a 0.7% year-on-year growth in the April-to-June quarter.