Adnoc is capitalizing on buoyant demand, particularly in Europe.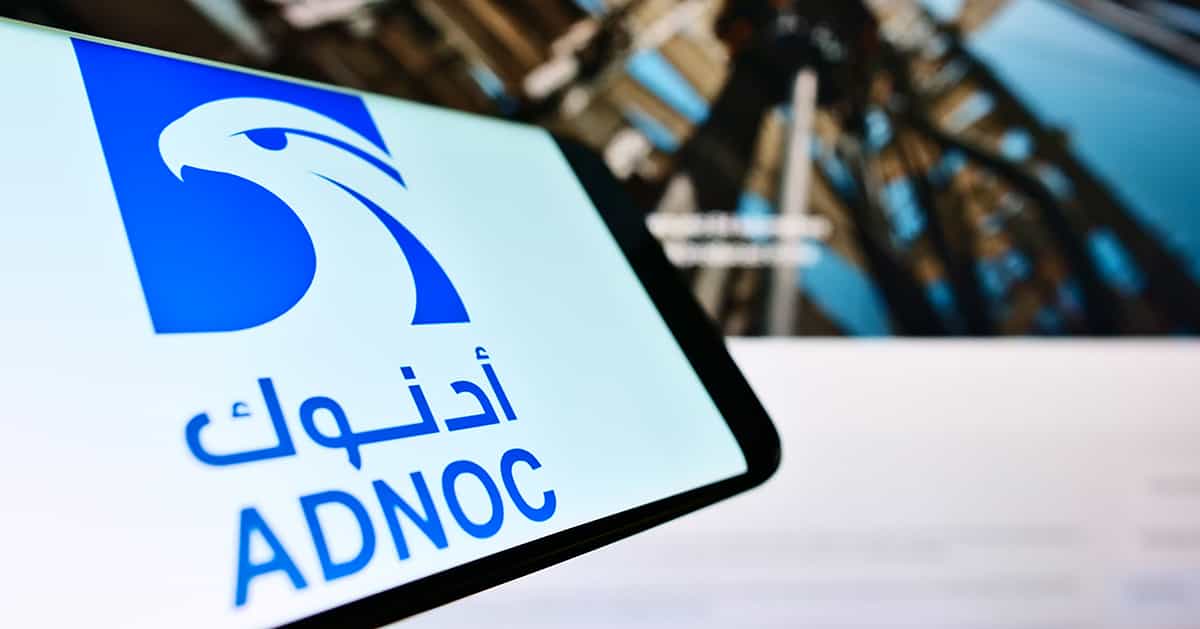 Abu Dhabi National Oil Company (ADNOC)—the state-owned oil company of the United Arab Emirates—has offloaded a 5% stake in its gas business in an initial public offering (IPO) that will see shares listed on the Abu Dhabi Securities Exchange. ADNOC sold 3,837,571,100 shares and trading in the shares is expected to begin on March 13, the company said in a press statement last month. ADNOC increased the size of the offering from 4% due to investor demand.
The price was set at AED2.37 per share garnering proceeds of approximately $2.5 billion and an implied market capitalization around $50 billion, making it the largest IPO globally so far in 2023. ADNOC will own 90% of the gas business following the IPO. Prior to the offering ADNOC transferred approximately 5% of the share capital to Abu Dhabi National Energy Company, a holding company closely aligned with ADNOC.
ADNOC Gas expects to pay dividends of $3.25 billion in 2023 following a strong performance in the 2022 financial year. Abu Dhabi claims to hold the world's seventh largest gas reserves and one of the lowest-cost upstream resource bases globally and has ambitions to be a gas net exporter.
"This is enabled by our dedicated people and world-class integrated gas platform with access to a total gas processing capacity of over 10 billion standard cubic feet per day and a liquid processing capacity of 29 million tonnes per year," Ahmed Mohamed Alebri, acting chief executive officer of ADNOC Gas said.
Analysts say ADNOC is capitalizing on buoyant demand for gas—particularly in Europe—which is seeking to replace Russian imports gradually cut in response to Moscow's decision to invade Ukraine. Last month, ADNOC delivered the first Middle East LNG cargo to Germany. But despite Abu Dhabi's bullish outlook, natural gas prices have fallen back dramatically since last year's peaks declining around 90% by last month from their August highs..
First Abu Dhabi Bank and HSBC Bank Middle East have been appointed as Joint Global Coordinators. In recent years, Abu Dhabi has listed five companies—including Borouge, a petrochemicals company, ADNOC Drilling, and its Fertilizer joint venture, Fertiglobe—in a bid to leverage energy related assets.
The Gulf is witnessing a boom in IPOs providing a rare bright spot in global capital markets. According to data from Refinitiv, companies in the six-member Gulf Cooperation Council raised just over $20 billion last year in 47 deals, fueling expectations of further offerings this year, led by Saudi Arabia.