EMERGING MARKETS ROUNDUP: AFRICA
by Antonio Guerrero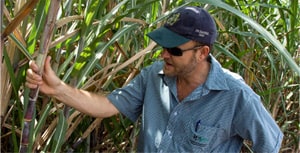 Sierra Leone opts for controversial biofuel production
Africa is poised to enter the world's growing biofuels market. The biotechnology unit at Addax, a Switzerland-based investment firm, plans to open a $366 million bioethanol project in central Sierra Leone, a country still recovering from a decade-long civil war that ended in 2002. The company will use sugar cane to produce ethanol, which will be sold on the domestic market, as well as exported to Europe. The industrial complex, slated to begin production in 2013, will include a sugar cane plantation, an ethanol refinery and a biomass power plant. The latter will provide energy for the facility and will sell excess production to the national grid. Institutions providing financing include the African Development Bank, the Netherlands Development Finance Company and the German Investment Corporation, among others. Although the project is expected to employ some 2,000 workers, it will likely become the target of opponents who say using sugar cane to produce fuel diminishes food availability and raises food prices.
Authorities in Botswana are evaluating the potential long-term impact of a two-month labor strike by civil servants that was suspended in mid-June as negotiations continued. The strike involved more than 50,000 government employees. While strikers initially demanded a 16% salary hike, they later reduced the figure to 12%. However, the government, which is adjusting its finances to balance the budget by 2013, says it cannot afford more than a 5% hike. Workers charge that, although salaries were adjusted last year, the increase was below the inflation rate, which stood at 8.2% year-on-year in March. Authorities admit inflation will surpass the 3%-to-6% official target through the second quarter of next year.
The Nigerian government remains concerned over what it feels is a near-term inflationary trend, according to central bank governor Lamido Sanusi, who says monetary policy should be tightened in response. Government spending, along with escalating food and fuel prices, are among the factors sparking concerns.