DIFFFICULT CHOICES
By Antonio Guerrero
African oil producers stand to benefit from continued sanctions on Iranian oil exports. But their path is not without challenges.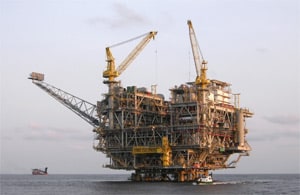 As the US and EU tighten the screws on Iran, imposing sanctions on Iranian oil shipments, African oil producers have moved to take up the slack. It could create a windfall for the continent's producers. However, with the battle lines drawn, some African governments must make some difficult choices.
The US imposed sanctions on Iranian oil shipments last December, and the EU did likewise in July. Vessels carrying Iranian oil, moreover, have been denied insurance on their shipments. The West seeks to deal a hard blow to Iran in a bid to get it to drop its nuclear program. Iranian authorities contend the program aims to boost the country's energy production, though the international community has expressed concern that Iran may be enriching uranium to produce nuclear weapons.
"I think West Africa will increase its [oil] production in the near term to meet growing demand from countries that relied heavily on Iranian oil," says Chris Faulkner, founder, president and CEO of Breitling Oil and Gas, of Texas. "There is an opportunity here, and while oil prices remain high, it's a win-win for African oil."
Asia is leading the way in buying African oil to replace Iranian shipments. "What we are seeing are increased exports of West African oil headed to China, India, Indonesia and Taiwan," says Faulkner. "Those countries averaged 1.8 million barrels of oil per day from West Africa throughout the first three-quarters of this year; that is a 10% increase from the same period a year ago. The Iranian embargo is the sole reason for this."
Some African countries are better positioned to benefit from the situation. "It is likely that the established producers, such as Angola, Nigeria, Libya and Algeria, will be the short- to medium-term beneficiaries," says Hamish McArdle, partner in the London office of international law firm Baker Botts. "Others, such as Gabon, Equatorial Guinea and Sudan—North and South—would most likely be second-tier beneficiaries."
"The sanctions are not just going to impact the South African economy, but [they will] also impact that of our neighbors"
– Nelisiwe Magubane, South African energy department
McArdle warns that the continent's ability to produce consistent and reliable oil supplies is not guaranteed. "African producers can be divided broadly between those that are new or emerging, predominantly in East Africa, and those that are established, predominantly in North and West Africa," he says. "The Arab Spring has significantly impacted production and investment in a number of the North African producer countries, most significantly Libya, whilst consistency of production, investment and regulation in many others, such as Nigeria, is patchy."
SECURE ACCESS
McArdle argues that African producers' ability to become long-term suppliers will depend on secure access to markets, and the stability of legal and fiscal regimes in emerging producers, among other factors. He notes: "One should also consider the political volatility in many parts of Africa, where unforeseen, or at least unwelcome, political events, such as the escalating tension between North and South Sudan, can have an immediate impact on the level of oil production and export."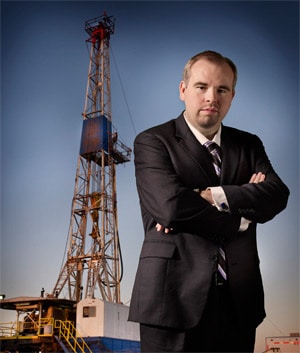 Faulkner, Breitling: While oil prices remain high, it's a win-win for African oil producers
Tanzania has had to make some tough choices. The US, EU and Iran are among the country's key trading partners. Some US lawmakers have accused Tanzania of helping Iran sidestep the oil embargo and threatened to impose sanctions on the African nation. Critics allege the government has provided Tanzanian registries for Iranian ships, exempting them from the insurance ban. Tanzania recently reported that it had deregistered 36 oil tankers it says were illegally given Tanzanian flags by a Dubai shipping agent. Those tankers were found to be Iranian-owned.
For South Africa, the dilemma is both political and economic. "South Africa imports more than 20% of its oil from Iran, and the sanction is affecting its economy," says Faulkner, who was recently in South Africa and believes the embargo is already causing hardships. "The long-term effects could put a major strain on an already fragile economy there." South Africa, which had received a temporary waiver to import Iranian oil, cut its Iranian imports in June, when it instead imported 60% of its oil from Saudi Arabia. The remainder was imported from Angola and Nigeria.
"The sanctions are not just going to impact the South African economy, but [they will] also impact that of our neighbors," Nelisiwe Magubane, director general of South Africa's energy department, told media in August. The previous month, Kenya had also ended its Iranian oil purchases. Labor strikes and refinery problems have caused oil supply shortages in South Africa over the past year. The country at one time imported as much as one-third of its oil from Iran.
McArdle believes that if African countries have a level of price and market certainty, the situation could lead to an acceleration of oil-sector investment plans on the continent to initiate or increase output. "However, mid- to long-term development and investment programs are unlikely to be materially impacted if the outcome or longevity of Iranian sanctions is uncertain," he says. "The key determinant of investment remains the global oil price. Political pressure on African producer states and the international oil companies operating in them from the importer countries, including those in the EU and Asia, is also likely to impact investment decisions."
Faulkner demurs. "I do not expect the Iranian embargo to continue for any length of time," he predicts. "I think Iran will give in soon and temporarily drop their nuclear program." There is no indication that Tehran's actions support Faulkner's outlook. Instead, Iranian oil minister Rostam Qassemi says Iran has found ways to deal with US and EU sanctions, including increasing shipments to nonaligned countries.
What African countries ultimately do with the potential oil windfall is yet to be seen. "Underlying much of the development in social and government services are Africa's natural resource sectors," says a new report from McKinsey & Co. "New discoveries of oil, gas and hard minerals in many countries have the potential to spur development in other sectors and benefit the local population—but only if governments harness the wealth created by these sectors appropriately."