Company executivesare under pressure to respond to global issues, as business and politics intersect in new ways.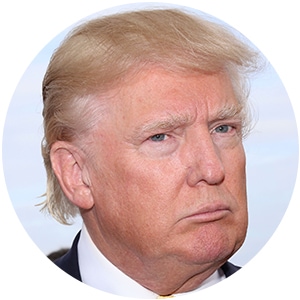 After his first trip abroad to meet with Middle East and European leaders earlier this summer, President Trump returned home and did something that reverberated around the world: He pulled the US out of the Paris climate accord, an agreement that had been signed by all countries on the planet, except two. Immediately, two CEOs from the White House advisory council stepped down in direct protest of Trump's action. They were Bob Iger, CEO of Disney, and Elon Musk, CEO of SpaceX.
Goldman Sachs boss Lloyd Blankfein used his first ever tweet to express his disappointment with the Trump administration's decision to withdraw from the Paris accord.
A study by global PR firm Weber Shandwick on CEO activism shows that of 118 responses, 72% voiced a clear, definitive opinion against the withdrawal and 64% of the messages came through company and/or CEO social networks.
The new activism is specific, says Leslie Gaines-Ross, chief reputation strategist at Weber Shandwick. Companies are taking stands on particular issues rather than putting out blanket comments on every controversial topic. "Companies are becoming pretty clear about what they object to. It doesn't mean they will object to everything in the political sphere," she says, noting that there are definite risks. "So when you do speak up, you have to be really clear about your stand. You will be held accountable by your stakeholders."
Another catalyst for CEO activism is the president himself. "We have a president who is a businessperson, who is respectful of businesspeople, and he packed his cabinet with CEOs and former CEOs. These are the people whom he is comfortable with, and so the CEOs have an important role to play in the political process," says Erran Carmel of the Kogod School of Business at American University in Washington.
Business and politics are intersecting today in a way that they didn't in the past. This represents a "major shift," says Gaines-Ross, and it puts CEOs under greater pressure to respond to global issues.