Economic growth in Asia is fueling the market for office space.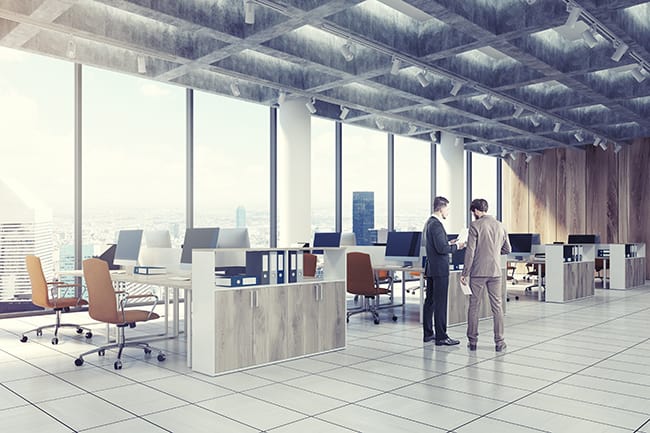 The expansion in the market for corporate office space in Asia is expected to continue unabated for the next two years. According to research by real-estate adviser CBRE, 45% of companies plan to expand their offices during that period.
The 3rd annual CBRE Asia Pacific Occupier Survey polled 50 corporate real-estate executives from multinationals and large Asian companies from October to December 2017.
According to the survey, 47% of respondents in the technology, media and telecommunications (TMT) sector plan to increase their office portfolio by more than 10%. Other sectors, including financial firms, also intend to increase their holdings.
While much of Asia Pacific is expanding, China and India top the list, with Singapore in third place. Bangalore is the city where office space is tightest. Many companies are looking to move into existing buildings while others, especially tech firms, want new buildings created specifically for them with additional 'bells and whistles' to attract employees.
The CBRE survey noted that there is an interest in co-working spaces as well, a phenomenon that has taken off in the United States, but that accounts for only "6% of office take-up [in the region] in 2017," according to the report.
In December, WeWork, the $20 billion co-working giant, opened its first office in Singapore, its 200th building and 20th country of operations. It did so by buying Singapore-based Spacemob last August. It is set to open two more offices in Singapore. The company has buildings in Hong Kong, Shanghai, Bengaluru, Gurugram, Mumbai and Jakarta.
Another factor helping to increase the need for office space is the Belt and Road Initiative (BRI) in China. According to research from Knight Frank, this "will streamline trade flows and lift economic activity in much of Asia, the Middle East, and North and Eastern Africa. While the vision will bring huge opportunities for investors and developers, the BRI will also change the face of corporate China."