M&A dealsbetween companies like CVS and Aetna and Amazon and Whole Foods will test what it meansto create value in business today, as well as whether such deals provide value for consumers.
The recent purchase of Aetna for $69 billion by CVS Health, a US-based retail pharmacy and healthcare company, highlights the bevy of deals being made in recent months between companies that don't compete directly with one another.
Often referred to as vertical mergers, the motivation behind such deals involves some form of joint value. In the case of CVS and Aetna, they had already worked together.
"Before the merger of Aetna and CVS, the two companies had a contract together," says Dr. Benjamin Gomes-Casseres, a professor of international business at the Massachusetts-based Brandeis International Business School. "One thing they will have to look at now is whether they will do better business under the merger than they did when they just had a contract together. There's a lot of these kind of deals happening and they have a lot to teach us about the process of mergers versus partnerships."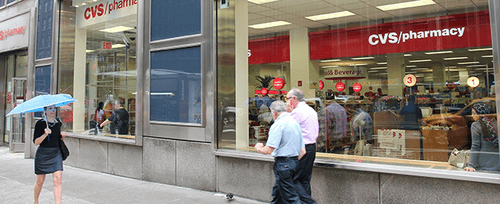 In acquiring Aetna, CVS assumed approximately $8 billion worth of the company's debts, bringing the total transaction value to $77 billion. That's according to a summary of the deal made public by CVS, which claims the merger will form the "new leader in healthcare."
"The proposed merger of CVS and Aetna will test what it means today to create value in business," Gomes-Casseres continues. "Shareholders may gain, but will consumers? The Department of Justice will be setting important case law with its treatment of this vertical merger. And, in the end, we consumers will learn if these kinds of mergers are, literally, good for our health."
In 2017 alone, there have been a string of high-profile deals between well-known companies. In an all-stock acquisition, Walt Disney moved on December 14 to buy Rupert Murdoch's 20th Century Fox for $52.4 billion. But that's a horizontal merger between two entertainment companies that competed directly against each other. It may be challenged by the US DoJ on the grounds of violating antitrust laws, which are a huge issue in horizontal mergers.
Antitrust considerations can also be raised in vertical mergers. The current attempt by AT&T to buy Time Warner for $85 billion is being challenged by the DoJ in an antitrust lawsuit, even though AT&T largely works in distribution and Time Warner is focused on content. But the government hasn't successfully challenged a vertical merger in decades.
The worry with the AT&T and Time Warner merger, says Gomes-Casseres, is whether it will lead to exclusive dealing, improper favoritism, or result in a narrowed consumer choice or a reduction in the quality of service.
Another example of a vertical merger in 2017 was Amazon's purchase of Whole Foods Market for $13.7 billion, in which the distribution goliath plans to revolutionize how shoppers buy their food. Amazon is a perfect example of a company swooping into all kinds of non-competitive industries, gobbling up a major supplier and standing the entire industry on its head.
The healthcare industry fears Amazon may enter its marketplace. According to media reports, some think CVS Health's motivation for acquiring Aetna was borne out of a fear that Amazon was about to encroach on its industry.
One thing is certain: Vertical mergers won't disappear from the corporate landscape anytime soon.
"When the cost of capital is low, like it is today, that encourages companies to make large acquisitions like the ones we're seeing now," Gomes-Casseres concludes.