The Western-leaning nation of Slovenia is working hard to shake off its banking troubles and draw more foreign investors.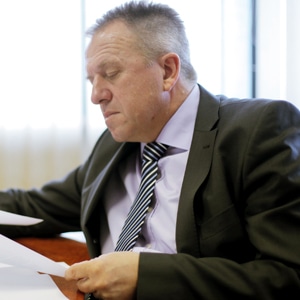 Slovenia recognizes the importance of foreign direct investment (FDI) for its economy, according to Zdravko Poivalšek, the country's Minister for Economic Development and Technology. In a telephone interview from his office in Ljubljana, he explains that foreign direct investors account for 22.5% of capital, 23.6% of assets and 23.4% of the employees in its corporate sector. "Without investment, we cannot expect that we will be successful in the future," he says. "This means we have to reduce the administrative burden, improve our labor situation for more flexibility, and make a better tax environment for all business."
Slovenia's most important investor partners are Switzerland, Germany, Austria, Italy, Croatia and the Netherlands, reflecting its prioritization of European Union countries. In 2015, EU countries accounted for approximately 85% of total FDI inflows. Other target countries include members of the Gulf Cooperation Council, India, China, Turkey, the United States and Canada. Inflows dropped drastically during the global financial crisis of 2008–2011 and Slovenia's own banking crisis in 2013, but have partially recovered, totaling $1 billion in 2014 and $1.6 billion in 2015.
Regionally, Slovenia competes for FDI with Hungary, Slovakia, the Czech Republic and Croatia. Poivalšek hopes that the combination of access to international markets, an educated work force, language and computer capabilities, infrastructure, investor-protection regulations and low corporate tax rate (19%) will appeal to additional investors. "The refugee situation was very difficult at the end of 2015 but is now under control," he says. "I hope that we will be able to solve this problem in the future." Border restrictions are in place to close the Balkans route.
Slovenia is reasonably well integrated with Western European norms. Under Communist rule as part of Yugoslavia, Slovenia had strong ties to Western Europe. According to Meg Mulry, associate director and senior economist at insurance industry ratings agency A.M. Best, much of the country's legislation and regulations align with EU standards. This integration has improved the legal system, business environment and access to technical and financial support. "By comparison, Turkey is applying for membership but is unlikely to get it; because it is not making changes to harmonize its regulations with EU regulations," Mulry explains.
The Slovenian banking system is under pressure, partly due to nonperforming loans, down from over 20% at the height of the banking crisis to an estimated 7.9% in 2016. IMF-recommended and other reforms aim to further reduce nonperforming loans and excess corporate debt to improve credit availability. "[The Slovenes] are still working through the shock," Mulry says. Slovenia has privatization plans for institutions such as NLB Group, its largest banking group, a move that will diminish the state's role in the banking system.
Still, the road to privatization may be difficult. "There is a significant amount of resistance," Mulry observes.
Other administrative difficulties that may confront the investor include a judicial backlog, difficulties in obtaining permits, lack of transparency in public procurement and confusion over jurisdiction among government agencies regarding foreign investment.
Vital Statistics
Location: Central Europe
Neighbors: Croatia, Italy, Austria, Hungary
Capital city: Ljubljana
Population (2016): 2,064,188
Official language: Slovenian
GDP per capita (2015): US$20,726
GDP growth (2014): 2.3%
Inflation (2014): -0.5%
Currency: Euro
Investment promotion agency: InvestSlovenia
Investment incentives available? Various forms of tax relief
Ease of Doing Business rank (2016): 30
Corruption Perceptions Index rank (2015): 35
Political risk: Stable government but continuing border disputes with Croatia; generally, a stable political environment
Security risk: Clear of terrorism risk at present, which increases tourist appeal
PROS
Heavy government promotion of tourism
Potential benefits from Melania Trump's new role
Cons
Unresolved refugee situation
High exposure to European economic conditions (but less exposure to Russian economy)
Sources: Balkan Insight, Bank of Slovenia, EurActiv.com, International Monetary Fund, Republic of Slovenia Statistical Office, The Slovenia Times, US State Department, Transparency International, World Bank
For more information on Slovenia, check out our Country Economic Reports at:
GFMag.com/gdp-data-country-reports.html